ALBUM OF THE DAY
Khruangbin, "LateNightTales: Khruangbin"
By Richard Gehr · November 24, 2020
​
​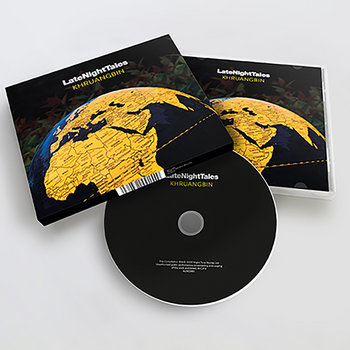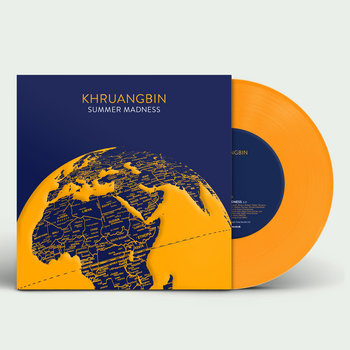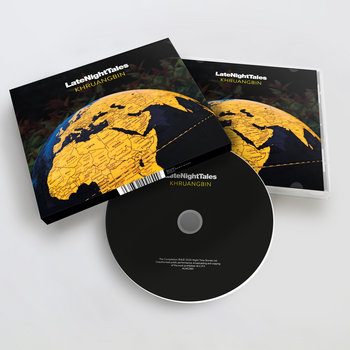 .
00:10 / 00:58
Merch for this release:
Compact Disc (CD), 7" Vinyl, Cassette, Vinyl LP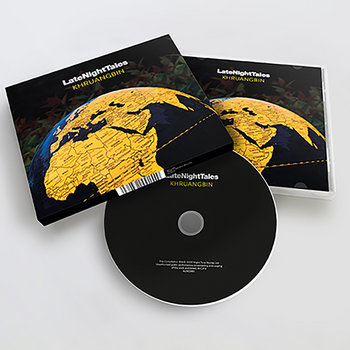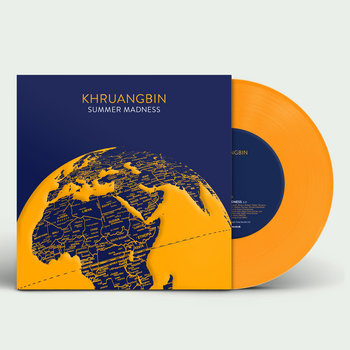 Khruangbin's contribution to author A. W. Wilde's Late Night Tales series of artist-curated compilations is an aural chronicle of a global journey. It begins and ends, more or less, in the experimental groove trio's hometown: Houston. After Carlos Santana and Alice Coltrane's "Illuminations" cleanses the room with strings and space, the trio cue up "I Know That" by Brilliantes del Vuelo, the Houston producers responsible for the spaced-out dub remix of Khruangbin's Con Todo el Mundo. Poet Tierney Malone brings it all back home with Afrofuturist verses ("I borrowed a space suit from Sun Ra himself"), recited over Geoffrey Muller's banjo rendition of Erik Satie's Gnossiennes.
It's easy to picture Khruangbin taking a performative whack at almost every track here, from tragic Pakistani Bollywood star Nazia Hassan's '80s-disco "Khushi" (Happiness), to the funky "Don't Go" from South Korean rockers Sanullim, and Nigerian Rastafarian Maxwell Udoh's slinky "I Like It." Or, at least that's what Khruangbin's stellar studio version of Kool & the Gang's space-walking "Summer Madness" suggests here. (They already paid tribute to Justine & the Victorian Punks' conversational "Still You" on "Connaissais de Face" from this summer's Mordechai.) Taste is the place when it comes to crate-digging collections like this, and Khruangbin's Late Night Tales is an organic, holistic, and nearly seamless collection of some fairly obscure sides long overdue for some serious spinning.