ALBUM OF THE DAY
Khruangbin and Leon Bridges, "Texas Moon"
By Ann-Derrick Gaillot · February 22, 2022
​
​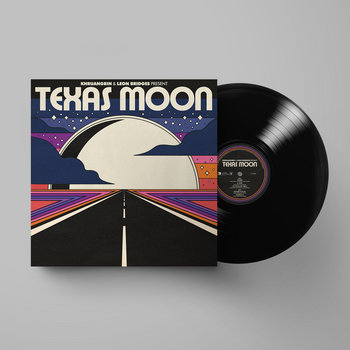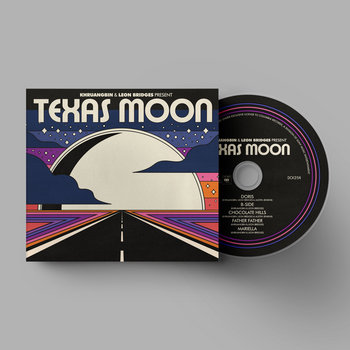 .
00:10 / 00:58
Merch for this release:
Vinyl LP, Compact Disc (CD), Cassette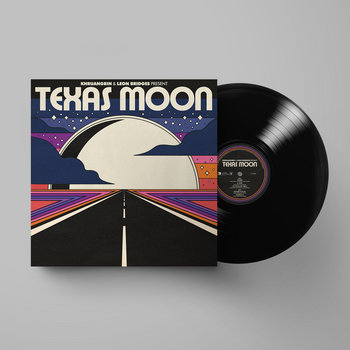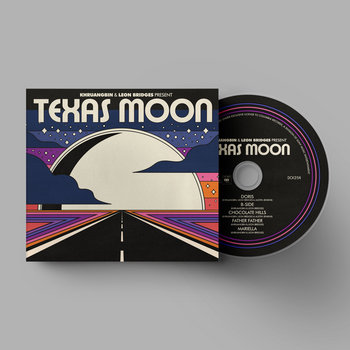 The all-embracing heat of Texas days gets all the attention, but what about the cool intensity of its nights? Khruangbin and Leon Bridges explore devotion and fervor via moody R&B funk on Texas Moon, their collaborative tribute to their home state's after hours. 
The psych-rock indie band and the Grammy Award-winning R&B singer originally came together in 2018 for a North American tour. After finding common inspiration along the way, they started writing songs together and continued after the tour ended. On their first collaborative EP, 2020's Texas Sun, warm production and unhurried melodies inspire scenes of vintage summer road trips, losing yourself with another person. Follow up Texas Moon offers all the sultriness of their first joint effort, but with a wistfulness and dynamic, atmospheric sound befitting the celestial body that inspired it.
Throughout the EP, the artists highlight the experience of a single being becoming the center of one's universe, at least for a time. "Doris," a twinkly, wistful, down-tempo tribute to Bridges's late grandmother, sets the project's pensive mood, while mellow, funk groove "B-Side" shows off how the vocalist and the band vitalize one another. Singing about romantic longing, Bridges's velvety voice anchors Khruangbin's trippy rock instrumentation in passion and poignancy. On "Mariella," the airy vocals that Khruangbin have sprinkled across previous projects find new purpose behind Bridges's easy lead. "​​Maybe I'll write a letter from this little old country town, down in Texas/ I'll keep it here for you/ Mariella, Mariella, Mariella, Mariella," he sings over distant, delicate "oohs" and reverb-rich guitar strums.
Replete with exactly the kind of big, beautiful emotion you'd expect from an homage to Texas, Texas Moon speaks as much to earthly adorations as it does to heavenly ones. That duality is clearest at the EP's middle with the interplay between "Chocolate Hills," an R&B love song in a stripped-down Frank Ocean vein, and "Father Father," a wandering, gospel-psych meditation on devotion that's also the album's longest track. "If you forgot/ I am love from the bottom to the top/ My love's steadfast and never stops/ Continue on and it never slows down," Bridges sings from the Godly perspective over spoken words of gratitude.
Turning up the contrast on their mellow soundscapes, Khruangbin and Bridges highlight the potency of otherwise subtle intimacies with soul-stirring results. In trading the brightness of its predecessor for a more contemplative bent, Texas Moon offers a brief but gratifying appreciation for the gravity of interdependence, from all-consuming love to all-consuming loss.