ALBUM OF THE DAY
Kelela, "Raven"
By Richard Villegas · February 13, 2023
​
​
Merch for this release:
2 x Vinyl LP, Compact Disc (CD)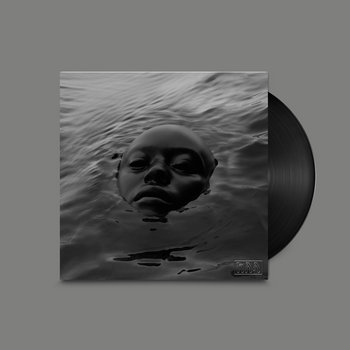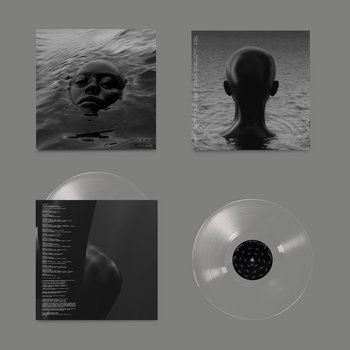 It takes a village to create a Kelela album. With previous releases Hallucinogen (2015) and Take Me Apart (2017), the enigmatic artist has incorporated collaboration into every step of her creative process. Peruse through the liner notes of each album and you'll often find multiple co-writers and producers credited per track—everyone from stadium-pop introvert Romy Madley Croft of The XX to avant-garde behemoth Arca. For her latest LP Raven, Kelela expands her circle of confidants with a stellar guest list including LSDXOXO, Junglepussy, Bambii, Asmara, and KAYTRANADA. But this collectivist spirit has evolved into a commitment to building community, Raven becoming a space through which to honor and amplify Black voices, queer love, and disenfranchised ancestors long owed their due.
Raven is far less preoccupied with form than its predecessors. Songs bleed into one another and walls of synth textures transmute into waves—at times crashing violently, at others trickling in faint, enveloping murmurs. Water is a recurring motif across the album, a mirror for the ebb and flow of emotion stirring within. Raven's striking monochrome cover shows a face emerging from water, echoing the immersive sensory loop of bookend tracks "Washed Away" and "Far Away," which encourage repeated, increasingly deeper dives. Kelela's principle is also one of organic sculpture, blunting and rounding techno's jagged edges in the throbbing back-to-back of "Raven" and "Bruises." Rigid beat structures bend to her will with ease, delivering a swift reminder that even today's most artificial electronic genres were once rooted in soulful, undeniably human music crafted by Black producers in Chicago and Detroit.
Though the storytelling across Raven treads familiar territory of love, lust, and heartbreak, each song feels like an individual case study of the privilege—or lack there of—inherent in sensual touch and emotional availability. "I'm reading all the writings on the wall/ And if you don't run away/ Could be a happy ending after all," she sings on Jersey club–tinged single "Happy Ending," fatigued by chasing after an ideal that lives only in her head. The chase continues in "On The Run," where she pleads with a paramour to "open up, babe," calling the bluff of a guarded heart over minimalist Afrobeats. "Contact" is simultaneously the prime example of longing and joy on Raven, as Kelela buzzes from the lingering adrenaline of a night on the dance floor. It's not the tunes that set her hips ablaze, but the potential for physicality; unspoken fulfillment of a primal hunger that burns in her belly. Kelela suggests that throwing ass and falling in love are universal constants, but the touch of lips on your skin is never more precious than right now.