ALBUM OF THE DAY
Kate Ferencz, "You Will Love Again"
By Andi Harriman · January 09, 2023
​
​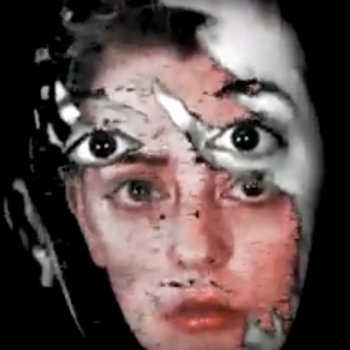 .
00:10 / 00:58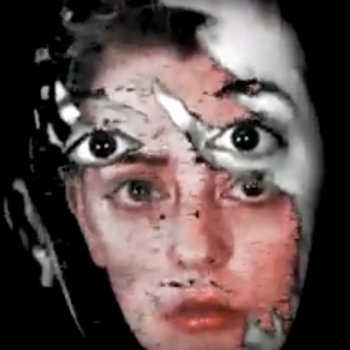 Merch for this release:
Vinyl LP
On You Will Love Again, Kate Ferencz puts her heart on display. Yeah, it's a bloody, vulnerable mess, but it's real, it's still beating, and there's the will to keep moving. Building on her last full-length, 2018's What Was the World, and her work in the part punk, part multimedia performance band, Evil Sword, she continues reveling in the subterranean study of lo-fi sounds. Her music, which sways between curious synth explorations and folk-tinged punk, has little in the way of polish; instead, her fascination lies in the dings and scrapes of each song's imperfection, further underlining the mental clutter she carries with her.
Ferencz's work thrives on the brutal, naked honesty found in life's sorrowful monotony. "I need that magic now," she pleads in the opening track "Can You Heal Me." "I don't know if I've ever been this sad." Her lyrics are odds with the whimsical nature of the music; what seems playful and nostalgic at first is soon blackened by grief. The whirr and hum of her songs create a detachment, a muddiness: "Take Me Away" is built upon a chaotic loop of filtered nebulous noise, while "She Stopped Making Art" is a faded and distorted lullaby reserved solely for nightmares.
But there's bravery in Ferencz's delivery. Like the 1980s no-wave debutante Cristina, Ferencz's dry and unapologetic vocals trip over her clunky emotional baggage, but she always manages to land on her feet. "I'm A Monster," in all its controlled pandemonium, emphasizes Ferencz's ability to shove together abstract elements such as sample loops, erratic synthesizer lines, and bellowing, mangled sounds as the undercurrent for her voice's disorienting mise-en-scene: "I might be doing worse than I let on." The grungy gunk of "Hate Your Car" feels like a tantrum in all its weighty fuzz. Conversely, "Violence" operates under the guise of lightheartedness with its adolescent polyphonic music box tune. By juxtaposing the lyrics' sobering truths with the music's childlike fragility, Ferencz introduces an uncanny element to her otherwise straightforward confessionals, a subversive twist that consistently pays off.
Noted as "some kind of catharsis" by Ferencz herself, You Will Love Again grapples with the stinging bitterness of existence—"The world is going to hell," she admits on "She Stopped Making Art." It is the real-time suffering of an individual shown through a blurry analog screen. But the purgative artistic process bears a sprig of hope near the end, and by "The Holidays," she is finally ready to receive and to give love again. "Everyday I try to do some normal stuff," she sings. "Almost anything is better than just giving up." The acceptance of her mistakes, the modesty with which she admits them, the flawed, beautiful soundscapes surrounding them: it all adds up to something truly admirable.