ALBUM OF THE DAY
Kate Fagan, "I Don't Wanna Be Too Cool (Expanded Edition)"
By Andi Harriman · February 22, 2023
​
​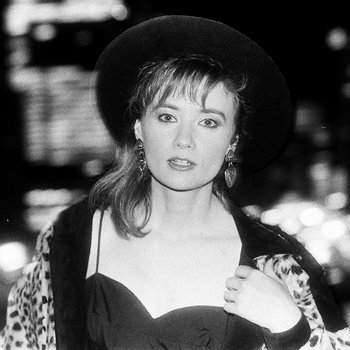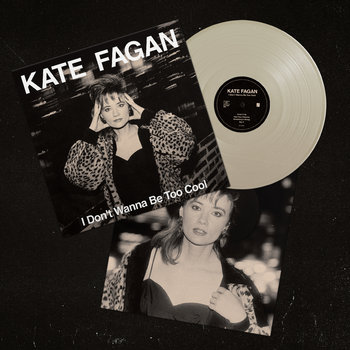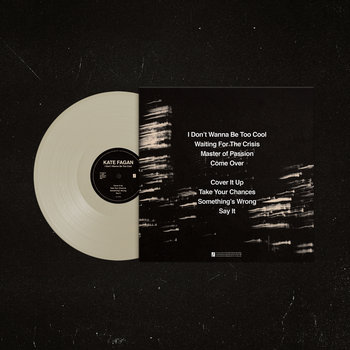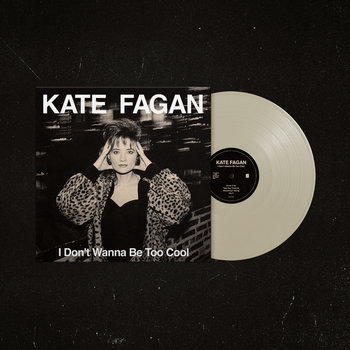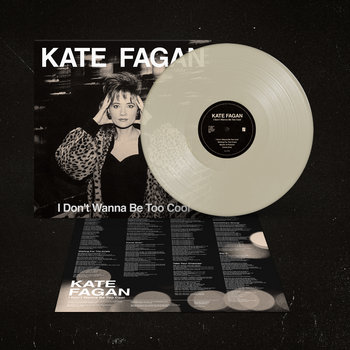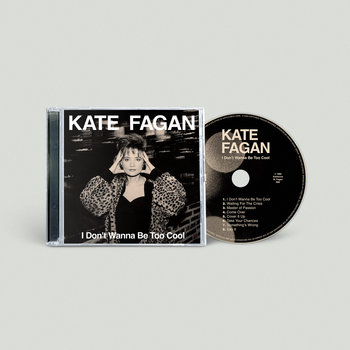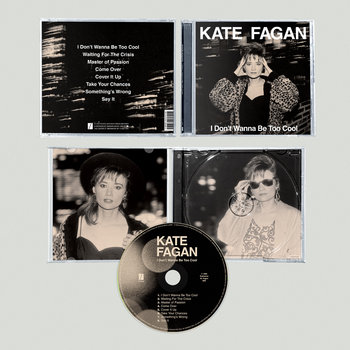 .
00:10 / 00:58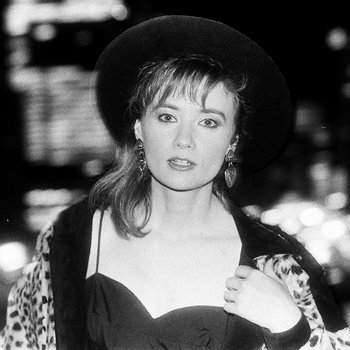 Merch for this release:
Vinyl LP, Compact Disc (CD)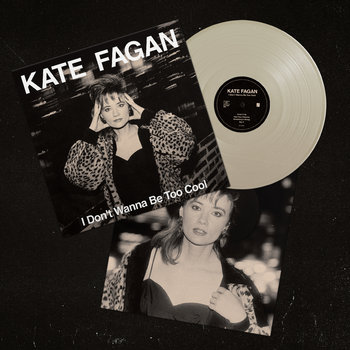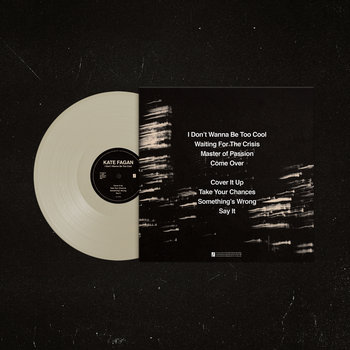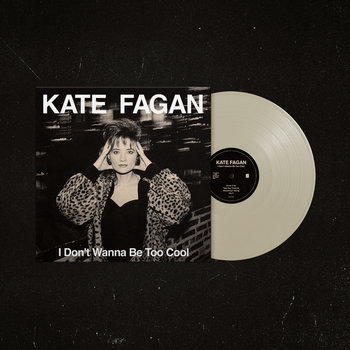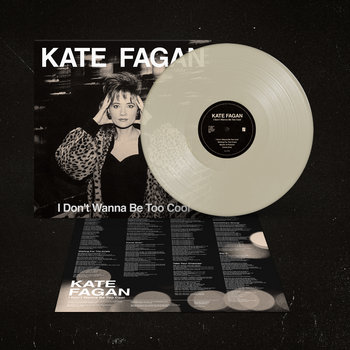 Somewhere between Suzi Quatro's rock 'n' roll sizzle and the give-no-fucks attitude of Corinne Burns in the 1982 film Ladies and Gentlemen, The Fabulous Stains lies the new wave firebrand Kate Fagan. The artist—who is primarily known as a member of the ska band Heavy Manners—moved from New York City to Chicago in the late 1970s. "I pretty much came to visit Chicago and fell in love with the scene and never left," says Fagan, who found solace in the Windy City, separated from the teetering and pretentious social climb of New York's pseudo-bougie crowd. "At the time, I'd been working at New York Magazine and was getting dismayed watching the CBGB scene give way to the whole Studio 54 and velvet rope thing."
Fagan's song "I Don't Wanna Be Too Cool" was fueled by the disdain she had for the clout-chaser popularity game: the clothes to be seen in, the drugs to line up, and the places to perch for photographs. "I don't wanna be too cool/ I don't know no rock stars, I don't snort the good stuff, I don't really care, I'm just not impressed," she sings with an air of detachment. "I know it's only chemical," she concludes, with a sneer that is sharp with disinterest, much like the vocal style of The Waitresses' Patty Donahue.
In Chicago, where New York's club-going, drug-sniffing charlatans could not be found, Fagan scrounged up money for a cheap bass guitar and began writing music without any formal training. The result was the 1981 seven-inch single for "I Don't Wanna Be Too Cool" on the Chicago imprint Disturbing Records, which found popularity amongst local DJs—and even became a bestseller in the infamous Wax Trax! record store. The vinyl's flip side "Waiting For the Crisis" is an anti-war, Reagan-era straight shooter. With its one-note piano repetition, the simplicity of the two-minute song boils in tension as the tongue-in-cheek lyrics duke it out with stiff guitar lines.
Originally, the reissue of the seven-inch included two unreleased tracks by Fagan that were part of The Kissing Concept, her autobiographical romantic rock opera. "Master of Passion," doused in a scuzzy drum machine beat and bright synthesizer accents, feels as much Italo-disco as it does new wave. Fagan's lustful voice tells of a quixotic dancefloor affair as she sings, "I can hear you calling me/ As I run through the fire." If properly released forty years ago, the song, replete with all its pop markings, would have certainly been a dance chart hit. The complimentary track "Come Over" is reminiscent of the cute, pastel-soaked punk perfected by The Go-Gos. In its bubblegum fantasy, Fagan's twinkling synths and daydreamy lyrics ("Can you come over, be with me?/ I love to write you poetry") display a softer side of the artist.
Captured Tracks' expanded reissue of the single includes four additional songs that were written for The Kissing Concept. With the 1980s amplitude of an aerobic workout, "Cover It Up" bursts with a hyper beat and extravagant chorus—think Flashdance or Olivia Newton-John in a shiny leotard—while "Say It" is awash in lo-fi sincerity with its organ stabs and reverberated guitar lines (it was produced by reggae mainstay Peter Tosh alongside Bob Marley's guitarist Donald Kinsey, after all). I Don't Wanna Be Too Cool captures a moment in time when punk guitars clashed with electronic machines, when the upper class mingled with Lower East Side artists amidst the fog and lasers of the club. But it's clear that the bright spotlight never tempted Fagan as she remained fearlessly herself—and that still resonates.