ALBUM OF THE DAY
Kari Faux, "REAL B*TCHES DON'T DIE!"
By Dash Lewis · May 25, 2023
​
​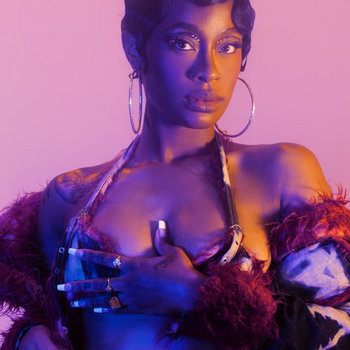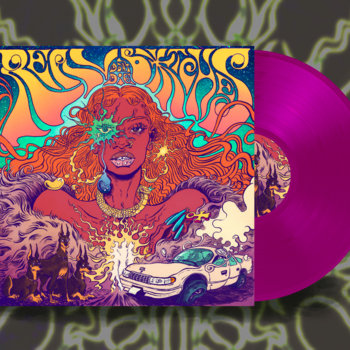 .
00:10 / 00:58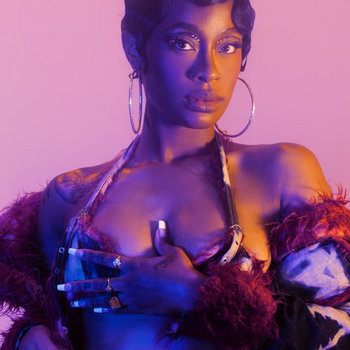 Merch for this release:
Vinyl LP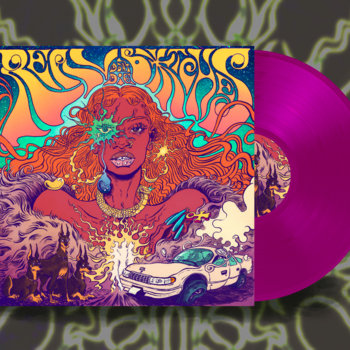 Kari Faux has never been more at home. After spending years bouncing between Los Angeles and her hometown of Little Rock, Arkansas, the multi-hyphenate artist moved back to the South for good once the pandemic struck. She stayed in Little Rock for about a year, rebuilding from the stress of trying to acquiesce to Hollywood's demands. Though she found some success on the West Coast—she worked with Donald Glover on his Childish Gambino track "Zombies" and wrote "Top Down" for Issa Rae's HBO series Insecure—Faux felt like she didn't have much to show for her time there. Back in Arkansas, she basked in the slow tempo of life in the South. Her mom helped her realize how valuable her experiences in California had been and, recharged and more self-assured than ever, she relocated to Houston.
As a result, Faux's new album, REAL B*TCHES DON'T DIE!, is her most fully-realized project yet. Though it maintains some of the more psychedelic flourishes from her previous work, REAL B*TCHES is a Southern rap record through and through. It doesn't necessarily stick to one sound, however, with Faux and her collaborators Phoelix and theMIND opting to weave together elements from across the region. There's the '90s Memphis flow Faux deploys on "WHITE CAPRICE," which perfectly complements a posthumous verse from the legendary Gangsta Boo. The lush sonics of "TURNIN' HEADS" and "MAKE A WISH" recall the Huntsville, Alabama group G-Side's take on cloud rap, and the Dungeon Family's shadow looms over the album's funky basslines and gospel-tinged hooks.
But what makes REAL B*TCHES so special isn't its warm quilt of references, but Faux herself. She's absolutely magnetic, exuding shatterproof confidence. Faux steamrolls over "H-TOWN" completely unbothered by the track's mindbending rhythms, remarking on the sense of peace she feels after moving to Houston. She raps about the importance of tending one's own garden and the pleasure that can bring on "ME FIRST," while demonstrating a kind of radical vulnerability on "DRUNK WORDS SOBER THOUGHTS." Though Faux makes music accessible to everyone, she keeps the "gangsta bitches that need forehead kisses" at the forefront of her mind.
There's a palpable, infectious joy that runs throughout REAL B*TCHES DON'T DIE! Faux has said that she and producer Phoelix began dating and fell in love while making the album, and their excitement reads clearly. It's a fully lived-in album, a celebration of home, an assertion of self, and a commanding of space. Faux had to go through a lot of turbulence to get here, but she—and all of us who listen—are so much better for it.