ALBUM OF THE DAY
Justus Profitt, "Speedstar"
By Charlie Zaillian · August 18, 2021
​
​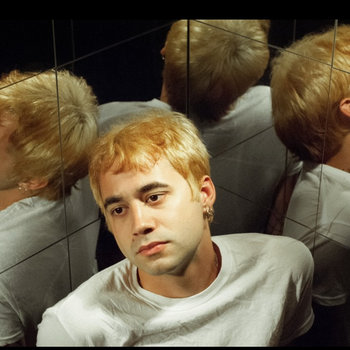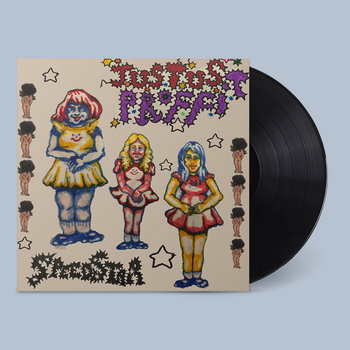 .
00:10 / 00:58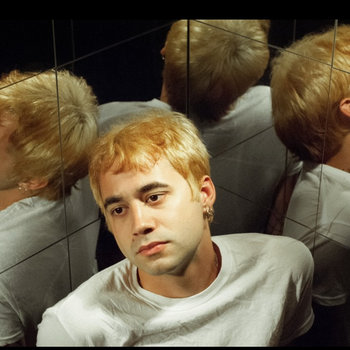 Merch for this release:
Vinyl LP, Cassette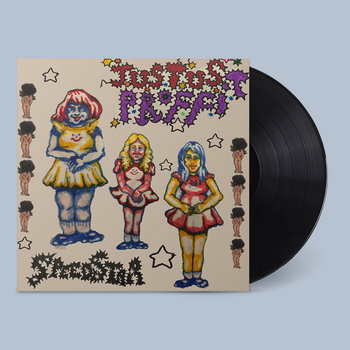 For those who've reached the end of the Elliott Smith discography, "Thinking Type"—the closing track off Speedstar, the second full-length from Southern Californian singer-songwriter Justus Proffit—could pass as the patron saint of bedroom pop singing from beyond the grave. A disciple of the late-2000s L.A. all-ages punk renaissance centered around The Smell and its flagship band No Age, Profitt—who later went on to run his own spot, Topspace, and is still only in his mid-20s—has issued a steady stream of homespun collections of melodic, brightly-layered tunes with occasional forays into noisier territory, dating back to 2015. These include 2019's cathartic L.A.'s Got Me Down, and Nothing's Changed, a 2018 collab with kindred spirit Jay Som. But the quarantine-recorded Speedstar, more than ever, leans full-bore into the Smith influence.
From the wistful, Beatles-esque chord changes to the doubled vocals and, involuntarily-muted delivery where the singer, up in his room late at night, wants to belt it, but can't risk waking up his housemates, it's a convincing approximation of Smith in his more upbeat moments, e.g. "Ballad of Big Nothing" off Either/Or. This isn't to detract from Proffit's achievement on originals like "There Goes the Fun" and "Invitation Declined," which boast stellar hooks and nifty, economical solos akin to vintage Teenage Fanclub, or his fellow Californian Tony Molina's 2018 TFC homage Kill The Lights. The part-acoustic, part-electric arrangements, and no-frills recording, meanwhile, evoke the scrappy Shrimper Records scene of the 1990s: the house The Mountain Goats built, just a few clicks east of where Profitt resides. He's still zeroing in on his own voice, but for now, songs as concise and catchy as these ensure a journey as fun as the eventual destination.