ALBUM OF THE DAY
Album of the Day: Juicy the Emissary, "Attention Kmart Choppers"
By Max Bell · June 12, 2017
​
​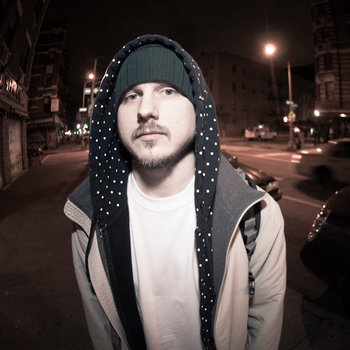 .
00:10 / 00:58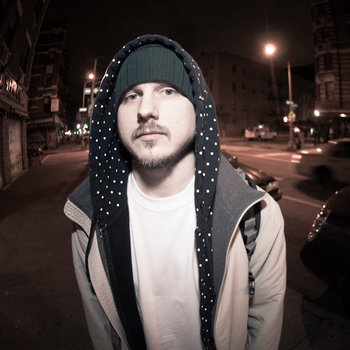 In its late '80s/early '90s heyday, Kmart officials created a fake radio station, KMRT, that was broadcast in their department stores. Each week, they issued a new cassette with a slightly varied collection of muzak, Top 40 songs, and eerily upbeat store ads.
In 2015, former Kmart employee Mark Davis uploaded the 56 KMRT tapes he'd collected between 1989 and 1992 to archive.org. Thanks to Davis, you can feel what it's like to have an existential crisis while listening to muffler commercials and Jimmy Buffett's "Margaritaville" on repeat. Or you can listen to producer Juicy the Emissary's Attention Kmart Choppers, which breathes life into the smooth sounds, reworking the muzak to create one of the best instrumental albums ever released on House Shoes' Street Corner Music label.
To call Attention Kmart Choppers a "beat tape" would be a disservice to the craftsmanship therein. These suites are equally dynamic and hypnotic, full of crisp percussion and layered instrumentation. Though firmly grounded in hip-hop, the album often ventures into electronic terrain. Sonically, "A5" finds the middle ground between J Dilla's soul-driven boom-bap and the music coming out of L.A.'s beat scene. Conversely, "B5" is a sun-soaked funk jam indebted to the weighty synths of DaM-FunK. At a runtime of 24 minutes, the album never drags or becomes redundant.
To remind listeners of the source material, the Texas-based producer drops "KMRT" tags and store ads throughout the record, and blends the tracks together. In doing so, he constructs an alternate reality, blurring the lines between past and present, making something potent and enjoyable. Attention Kmart Choppers is the retail playlist you always wanted while waiting in line for the next available checker, who's likely heard the phrase "Attention, Kmart shoppers" more times than you could ever imagine.
—Max Bell