ALBUM OF THE DAY
Jonny Nash & Suzanne Kraft, "A Heart So White"
By Miles Bowe · May 08, 2020
​
​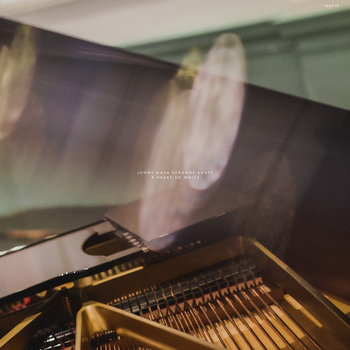 .
00:10 / 00:58
Merch for this release:
Vinyl LP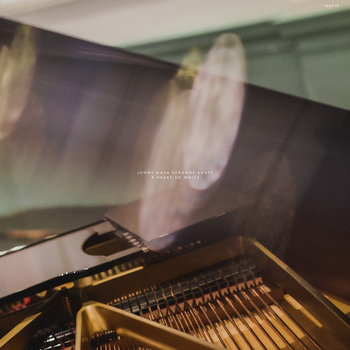 The serene ambient music of Jonny Nash & Suzanne Kraft (a moniker of producer Diego Herrera) sounds like it's been whittled down until little remains. Nash has explored this gentle minimalism in the quiet, sparse and immensely beautiful LPs he's released via his Amsterdam label Melody As Truth. Herrera, who previously played keyboards in the kinetic L.A. electronic band Pharaohs, reserves his most pastoral work for Nash's label. Their first collaborative album, 2017's airy Passive Aggressive, was made entirely with computer software, but retained a remarkable sense of atmosphere with every gentle thrum. Even at its most processed, the music they make together conveys a remarkable sense of chemistry and communication.
Though Nash and Herrera have released many recordings since Passive Aggressive, including a split compilation of solo works featuring atmospheric jazz legend Gigi Masin, their second proper album together, A Heart So White, marks an unexpected and rewarding turning point in their brilliant collaboration. The pair shifts to an entirely acoustic set up, built around a wheezing mechanical organ and delicate Steinway piano. But the space and serenity remains blissfully undisturbed. Silence is as essential as sound here; clusters of silvery piano notes often appear and decay entirely, creating enormous space for the next note to float forward.
For a project defined by a sense of space, the organ breathing throughout A Heart So White becomes vital. Constant hums and pulses of air run through tracks like opener "The Pearl" and "Guilt Or Fear," where the typically towering instrument creates a warm, intimate foundation to wandering guitar notes. Each quiet moment builds in absorbing power until the penultimate "Knife," which arrives as a soft peak. Punctuated by a rhythmically repeating note—its subtle staccato pulse the closest thing to a sharp sound on the album—the piece gradually folds in piano, guitar, and the touch tones of a phone over nine luxurious minutes. It can be easy to see minimalist electronic music as "ambient," while misjudging similar acoustically-derived music as "academic," but A Heart So White feels borderless and unconstrained. Its vast tapestry of sound makes room for classical, jazz, and ambient while stretching out like a horizon.