ALBUM OF THE DAY
Album of the Day: Jean-Jacques Perrey, "Jean​-​Jacques Perrey et son Ondioline"
By Allison Hussey · August 10, 2017
​
​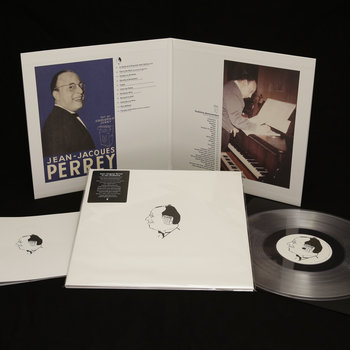 .
00:10 / 00:58
Merch for this release:
Vinyl LP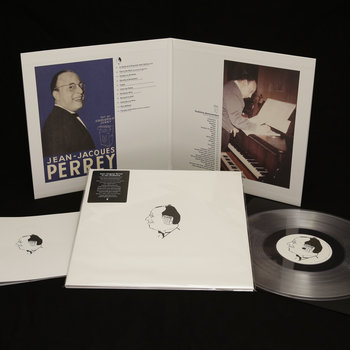 As Gotye, Wally de Backer had a runaway Top 40 hit with "Somebody That I Used to Know," which saturated airwaves for much of 2011 and 2012. But more recently, he's turned his attention to a less mainstream pursuit: celebrating Jean-Jacques Perrey and the influential music he made with the Ondioline, a French electronic keyboard.
The instrument, invented by Georges Jenny in 1941, was a precursor to contemporary synthesizers, and Perrey's earnest efforts with it served as building blocks for the synth music of the next half-century. Jean-Jacques Perrey et son Ondioline, the first release from de Backer's new enterprise, a record label called Forgotten Futures, is a fascinating collection of snippets that pulls back the curtain on the provenance of early electronic music.
Much of the songs on Ondioline are experimental little sound bites, crackly recordings of Perrey demonstrating the Ondioline's abilities. He runs through instruments sounds, mimicking a French horn, banjo, oboe, castanets, violin, mandolin, and even a cat's meow; some, like the bongos and the cello, are more convincing approximations than others.
The set also features a few more fully-formed numbers that occasionally find Perrey in collaboration with other artists. "L'âme des Poètes," with Charles Trenet, is a beautiful, dreamy ballad that brings to mind a soft-focused midnight stroll through Paris in a romantic drama. By contrast, "Barnyard in Orbit" is truly goofy, parading synthetic animal sounds alongside samba-lite rhythms: you hear a duck's quack, a pig's snort, a cuckoo's signature call.
Jean-Jacques Perrey et son Ondioline is playful, steered by a sense of wonder and delight. Music can be challenging, evocative, and intellectually stimulating, but it holds great power in its capacity to be outright fun, too. 
—Allison Hussey