ALBUM OF THE DAY
Jayda G, "Guy"
By April Clare Welsh · June 09, 2023
​
​
Merch for this release:
Vinyl Box Set, T-Shirt/Shirt, Compact Disc (CD), Vinyl LP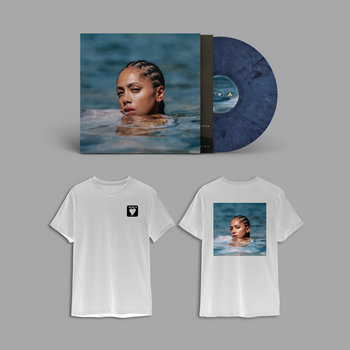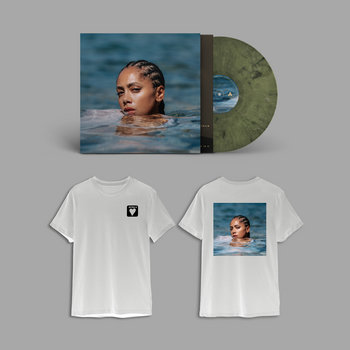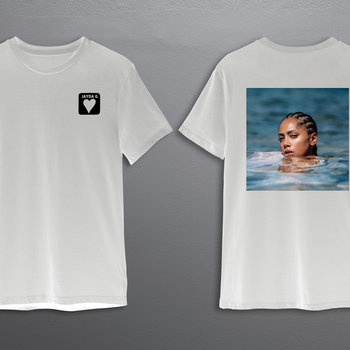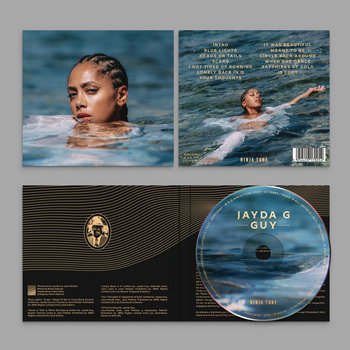 Jayda G (born Jayda Guy)'s new album Guy shows an artist fully at home with expressing herself. It's more than her most personal record to date, it's formed from snippets of her life. Archival recordings of her father blend seamlessly into the fabric of her house and disco-charged production. While Guy's 2019 debut Significant Changes drew on her research as an environmental toxicologist, her second full-length leads more on human-forward themes: finding your place in the world against the odds, using your voice, and searching for community.
The album's pop-ready structures, carved out under the influence of UK producer and musician Jack Peñate and songwriter and producer Ed Thomas, bring heavy-hearted personal histories and songwriting to life. Guy's father's presence steers the album's narrative from the "Intro"; listeners hear the heart-wrenching news of his cancer diagnosis as he lays out the recordings. On "Blue Lights," over a magnetic backdrop of groovy electronica, Guy recounts the life-changing time he wound up at the 1968 Chicago riots. She penned the track around the time of the global Black Lives Matter protests in 2020. "I wanted the album to be a blend of storytelling, about the African-American experience, death, grief, and understanding," she writes in a press release. "This album is just so much for people who have been oppressed and who have not had easy lives."
The soulful pulse of "Scars" may run counter to its hard-to-swallow tale about her father's harrowing experience, but it also serves to heighten the impact of the "rage," "burning," and "exploding" images that populate the track. Similarly, the tripped-out downtempo of "Lonely Back in O" only makes the sense of desolation feel more pronounced. Meanwhile, "Circle Back Around" creates repetition, space, and continuity in the vocal effects and drum patterns that pleasantly mirror the track's central conceit: "What goes round circles back around / I've been running, running so long."
Propelled by a string of positive affirmations, Guy also reads like a manual for living life on your own terms. "Been encouraged to be naughty / I am naughty, and still holy," she sings on blissful album standout "Sapphires of Gold," where '90s, delay-drenched synths back her dreamy and euphoric voice. However, it's the soaring vocal refrain that ties everything together: "I have fallen in love with living," she sings, reminding listeners that Guy is ultimately an album grounded in finding your place in the world and a masterstroke of storytelling for the dancefloor.