ALBUM OF THE DAY
Jason Nazary, "Spring Collection"
By Brad Cohan · July 01, 2021
​
​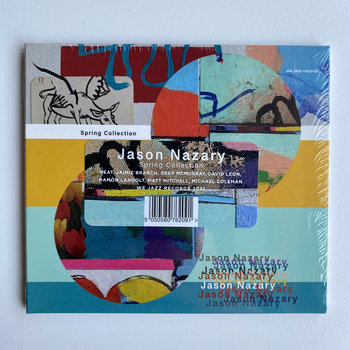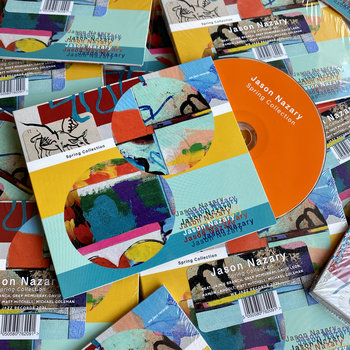 .
00:10 / 00:58
Merch for this release:
Vinyl LP, Compact Disc (CD), Cassette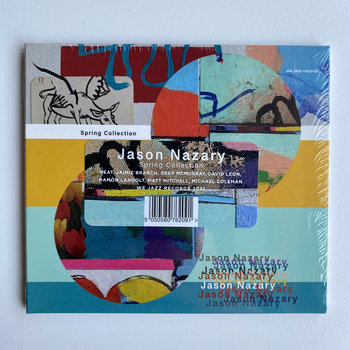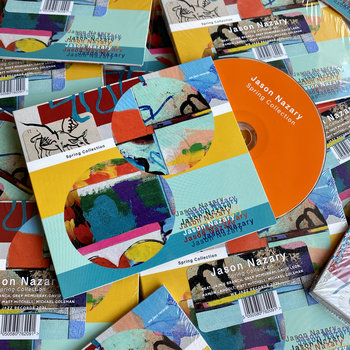 "Beat scientist" is a term bandied about more often than not these days, but when it comes to drumming powerhouse and electronics noisemaker Jason Nazary, he lives up to the billing. Nazary's intrepid approach behind the kit and on the effects pedals combines the berserk salvos of Lightning Bolt's Brian Chippendale with the cutthroat precision of Weasel Walter's Flying Luttenbachers—a dizzily technical, off-the-rails approach that has left an indelible mark within New York City's avant-jazz and improvised music communities. From current projects like Anteloper with trumpeter Jaimie Branch, the Chris Pitsiokos Unit, and Sam Weinberg's BLOAR to defunct punk-jazz spiritualists Little Women, Nazary has been a ubiquitous force as he's played the not-so-secret weapon role over the last decade.
While Nazary's collaborator and sideman endeavors have yielded much fruit, he shows that he's just as adventurous in solo guise. On the mind-bending and breezy Spring Collection, his first record under his own name, Nazary is a shapeshifting wunderkind, wrangling a collage of blips, bleeps, and swooshes from his stockpile of drums, percussion, synthesizers and ersatz contraptions. The pieces may be contorted and static-dipped, but his knack for lacing them with earworm melodies elevates the record to a whole other level which, at times, begs comparisons to the catchy electro-prog of Battles.       
Sublimely constructed and recorded at home during the pandemic lockdown, Spring Collection conjures spaced-out transmittals that are heady, alien, and playful. Taking cues from electronic music, hip-hop, prog, and techno rather than from a jazz blueprint, the album's nine experiments explore similar sonic planes as Anteloper and Clebs, Nazary's duo project with vocalist Emilie Weibel. Despite the players never being in the same room—the individual players recorded their parts remotely—the feel remains organic throughout. Nazary is in polyrhythmic beast mode on both "Dust Moths" (with guest turns by Branch and Matt Mitchell on synth) and "Pulses of Wind, Real or Imagined," which features blistering flute action courtesy of David Leon. Meanwhile, Grey McMurray adds rumbling and noisy guitarscapes to the droning "Days and Nights, For Em." Even with these cameos aside, Spring Collection is ultimately Nazary's show: a sprawling, Technicolored mashup of melody and noise from one of the freshest voices in experimental music.