ALBUM OF THE DAY
Jason Molina, "Eight Gates"
By Michael Rancic · August 05, 2020
​
​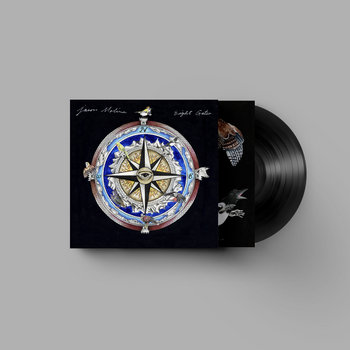 .
00:10 / 00:58
Merch for this release:
Vinyl LP, Compact Disc (CD), Vinyl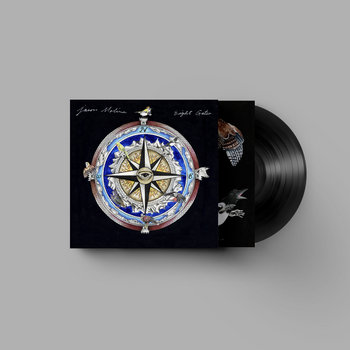 Putting together a posthumous album that feels cohesive is a difficult task. The act of mining a performer's archive, taking unfinished songs and arranging them to feel like a part of an intentional whole, runs the risk of scanning as invasiveness—"Would they have approved of this?" While every fan of Jason Molina's career—from Songs:Ohia, to Magnolia Electric Co., to his solo work—will have a different answer to that question, Eight Gates justifies its existence by drawing attention to the incomplete nature of the songwriter's final recordings: a reminder that polish isn't necessary to achieve beauty and brilliance.
Whether working with recording engineer Steve Albini or releasing late-career albums like Autumn Bird Songs, Molina's music was adorned with the sounds of imperfection, be it tape hiss, the clicking of a recorder, the raw, live energy of his bands, or the tone of a specific room. Eight Gates approaches these songs with the same sensibility. Album centerpiece "She Says" begins with a glib joke made by Molina, offhand studio banter uttered between takes that's even darker now in his absence. "Fire on the Rail" follows, and for nearly a minute, features the songwriter's voice completely unaccompanied. Hearing his commanding vocals in such an austere way is arresting; the choice draws attention to his words, and heightens the ache of this solemn, pastoral song, posing a stark challenge to the traditional definition of "finished." Accordingly, Eight Gates feels musically and aesthetically consistent with the rest of Molina's body of work. Tethering Molina's songs together are notes sung by parakeets, captured in a field recording he'd made during his time in London. Excerpts from that recording crop up throughout the album, weaving between the nine tracks: a fitting motif for a record that re-contextualizes fleeting moments, as lasting impressions from an artist gone too soon.