ALBUM OF THE DAY
James Yorkston, Nina Persson & The Second Hand Orchestra, "The Great White Sea Eagle"
By Ben Salmon · January 12, 2023
​
​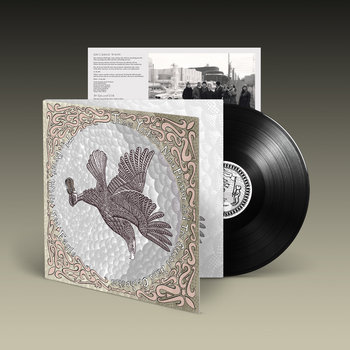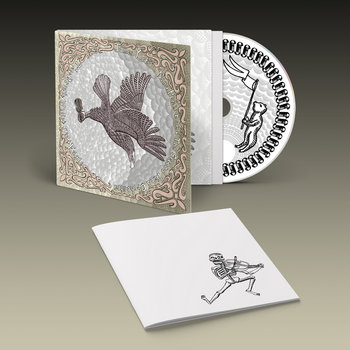 .
00:10 / 00:58
Merch for this release:
Vinyl LP, Compact Disc (CD)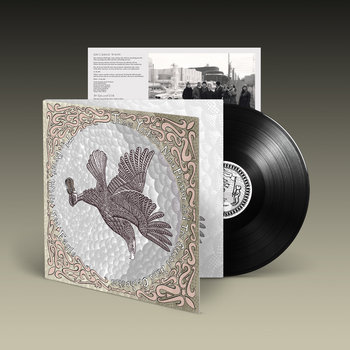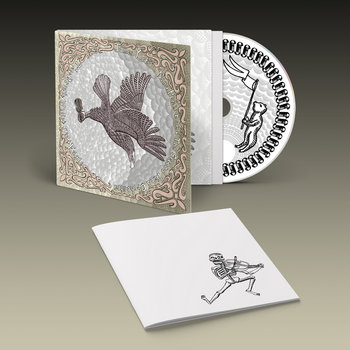 After two decades of making adventurous folk-pop music in various configurations, Scottish singer-songwriter James Yorkston struck gold in 2021 on The Wide, Wide River, his collaborative album with Swedish DIY collective The Second Hand Orchestra. Recorded after minimal preparation (Yorkston and the Orchestra had just met that day, in fact), River hums with kinetic energy and a freewheeling spirit that feels immersive and enthralling, even as Yorkston sings of sorrows, struggle, and old-fashioned blues.
For their follow-up The Great White Sea Eagle, Yorkston used a similar method to spur spontaneity and threw a couple of extra curveballs into the mix. First—even before he knew he would work with the Orchestra again—he wrote most of the album on piano rather than guitar, ultimately giving these songs a softer glow and jazzier feel. Second, he and Orchestra ringleader Karl-Jonas Winqvist brought in another vocalist, and not just any vocalist, but Swedish legend Nina Persson of beloved pop-rock band The Cardigans. When it came time to record, only Yorkston, Persson, and Winqvist had heard the music: "I would play it, and the second time (around), people would start singing and playing, and by the time we had done it three or four times we would hit record," Yorkston says.
The result is a record that offers understated surprises at every turn. There's the moment in "An Upturned Crab" when the voices of Yorkston and Persson gently entwine into one, and a verse later, when Persson's high harmony brings a bit of stately drama to the mix. Halfway through "The Heavy Lyric Police," the Second Hand Orchestra whips up a swirl of baroque noise that makes the song feel like it's teetering, and they deftly provide a gruff counterbalance to the sprightly piano and vocal melody of "Peter Paulo Van Der Heyden." And the striking title track sets spoken word against soft, trembling, rippling tones as Yorkston tells a moving story about distress, desperation, deliverance, and restoration, all built around a father's love for his child.
Familial love is a recurring theme across The Great White Sea Eagle, presented through a lens of grandchildren and grandparents, the bewilderment of aging, fond memories, missed moments, and the wisdom we accumulate as we careen through life. "Here I am between my son and father, and they whisper, 'Well, who put him in charge?'" Yorkston sings in "A Forestful of Rogues," a beautiful ballad at the center of the album. Even "A Sweetness in You"—a tribute to Scottish singer-songwriter Scott Hutchison of Frightened Rabbit, who died in 2018—begins as a friend's lament but evolves into a father's quandary:
Do I tell my children that life isn't for everyone?/
No of course I do not tell them that, just yet/
There is beauty somewhere, so tell me again how this journey can be shared/
In times of need?
It's a good question, one answered by The Great White Sea Eagle: The beauty is the journey, best shared with the people you love the most.