ALBUM OF THE DAY
Jaguar, "Madremonte"
By Rebecca Bodenheimer · September 09, 2021
​
​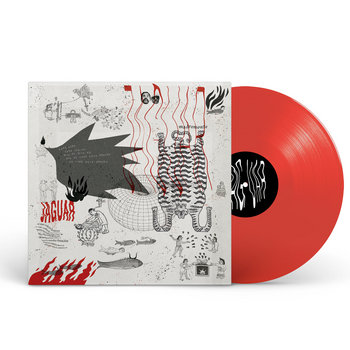 .
00:10 / 00:58
Merch for this release:
Vinyl LP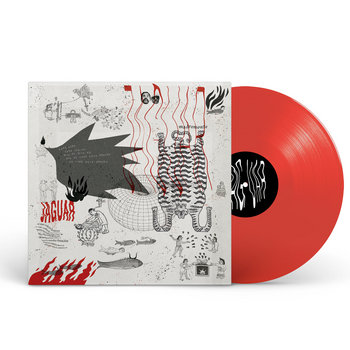 The title of Madremonte, the debut album from Colombian duo Jaguar, is a nod to the folklore of their homeland. A counterpart to the more well-known Latin American mythical figures La Llorona or the chupacabra, Madremonte is said to be a jungle dweller, covered in leaves and moss, who can cause storms and flooding. As a protector of Mother Earth, she enacts vengeance on people who cause environmental destruction or steal land, and even on philandering husbands. The group's name, Jaguar, also seems to reference indigenous spirituality, as this animal represents strength, agility, and confidence, and is widely revered throughout South America.
The music on Madremonte is essentially electronica inspired by various Colombian and Caribbean genres. Jaguar draws heavily on cumbia and champeta (which is in turn heavily influenced by Congolese soukous), while also inserting elements of salsa, rock, zouk, and samba. However, unlike these genres, the lyrics and vocals on Madremonte are sparse and simple—sound is everything. The duo makes ample use of layering, like on the song "Fruta Madura," which starts off with a West African timeline rhythm and keeps adding melodic riffs on top of it, first a reggae-inspired guitar line and then an Andean flute melody. Similarly, "Ten Presente" is almost all dueling melodic riffs: it starts with one guitar line, adds a second, and then a third contrapuntal trumpet melody. 
The most danceable songs on the album reveal the influence of champeta. "Síguele El Paso" is the standout, with competing, high-pitched guitar lines on top of a driving beat. Colombia's most well known homegrown genre, cumbia, is most apparent on the loping "Contra la Corriente" and on "Río Arriba Río Abajo." For fans of Latin- and Caribbean-inspired electronica, Madremonte is an essential listen.