ALBUM OF THE DAY
Album of the Day: Jackie Shane, "Any Other Way"
By Barry Walters · October 30, 2017
​
​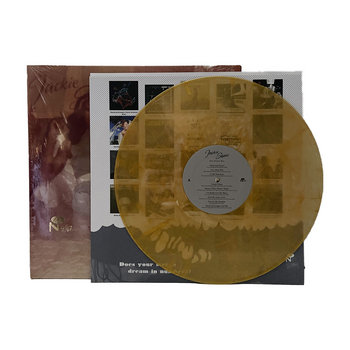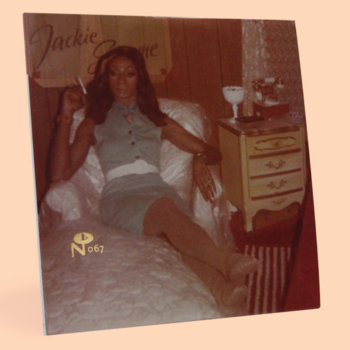 .
00:10 / 00:58
Merch for this release:
2 x Vinyl LP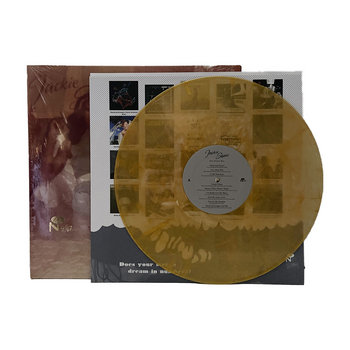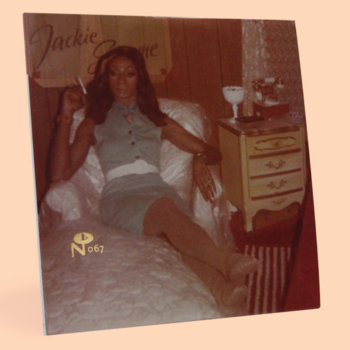 When practically every song in existence sits somewhere on the internet, it's difficult to discover a truly significant—but largely unknown—talent with a barely-heard body of work that fully testifies to their greatness: There's got be a really profound reason, or a bunch of them, for their obscurity.
Jackie Shane is such a find. Born and now living in Nashville, but a bona fide star in 1960s Toronto, Shane sang soul as if her life depended on it—because it did. Not only is she an African-American who barely escaped the Jim Crow South, Shane also pioneered a transgender identity when few civilized words existed for a woman like her. More than 50 years after her heyday, it still takes major chops and charisma to overcome racism, sexism, homophobia, and transphobia, so you can imagine what it took for Shane to pack Toronto clubs week after week and land a major, long-lasting regional R&B hit on Top 40 radio—particularly when the population was almost all white.
That transcendent force is all over her first comprehensive retrospective. Featuring every one of her collectable single sides from the '60s and the entirety of her rare 1967 live album plus bonus outtakes, Any Other Way is a remarkable document from a sociological perspective, but just as impressive from a musical one. Clearly schooled in gospel, as well as her era's southern soul icons, Shane sings with a rasp that's akin to Sam Cooke or James Brown. Yet her equally exceptional stage patter is a one-of-a-kind cross of Baptist preacher and LGBTQ pathfinder—sassy, a tad mischievous, but also self-possessed. The fact that she served up both in stunning silk suits with bouffant hair and fully feminine makeup throughout the '60s when a transwoman like her could get arrested for merely walking down the street is mind-blowing. Her confidence is as staggering as her ability.
Both land bracingly hard on the introductory cut, "Sticks and Stones," the B-side to her late 1962 debut single. "I've been abused / Deep down in my heart," she belts in this breakneck rendition of the soul standard, then recently popularized by Ray Charles. It's one of several tracks that testify to the LGBTQ experience through borrowed material, and the way Shane sings it leaves no doubt she's suffered profoundly. Yet she also radiates a toughness that suggests Shane's not to be troubled by any trifling words that might come her way. And the rest of the arrangement similarly exudes defiance—check that positively giddy piano break: If it were any faster, those speedy notes would blur into chords.
"Tell her that I'm happy, tell her that I'm gay / Tell her I wouldn't have it any other way," she croons in her definitive interpretation of William Bell's "Any Other Way." This was her Toronto smash, a number-two sensation on CHUM, the city's reigning pop station; a breakout hit in several U.S. cities, and an enduring cult favorite across Canada that prompted a 1967 re-release. Even then, the present-day understanding of "gay" was employed almost exclusively by homosexuals—it was inside code, not common vernacular. As smooth here as she's sharp elsewhere, Shane delivers her declaration with an easy assurance that crosses every kind of cultural divide.
Her worldly monologues documented on the "live" section of the album are even more daring for the repeated use of the word "chicken," which is gay slang for young men. She talks about "my woman" to satisfy the straight crowd who likely saw her as a man in makeup, but also speaks freely of her fondness for "chicken" so that her own people knew exactly what's up.
Shane was the featured attraction in Frank Motley and the Hitchhikers, a Toronto-based live band led by a trumpeter who played two horns simultaneously. Like some of her singles, they're coarser than she is, but their roughness only highlights her magnetism. Sighing sweetly one moment, screaming righteously the next, Shane gives herself gospel-style—completely—in every song as if willing herself to a Promised Land right here on Earth. "I'm not gonna let you get me down 'cause I got too much on the ball," she announces on "Stand Up Straight and Tall." Only the foolhardy would try.
—Barry Walters