ALBUM OF THE DAY
Album of the Day: Ivan Ave, "Every Eye"
By Jesse Fairfax · December 01, 2017
​
​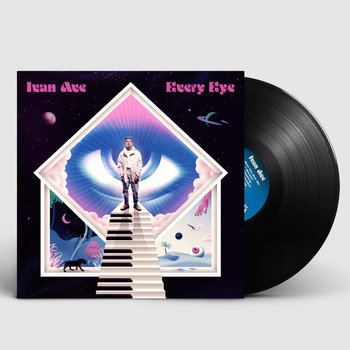 .
00:10 / 00:58
Merch for this release:
Vinyl LP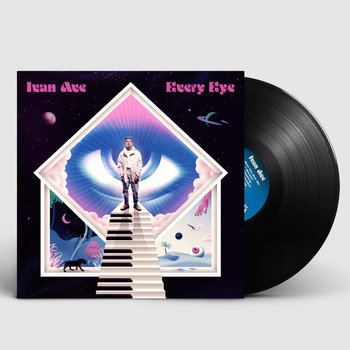 On Every Eye, Norwegian rapper Ivan Ave reunites with producer Mndsgn, building upon the synergy they set on 2014's Low Jams. But while that EP dabbled in repurposed jazz and hypnotic drum loops, Every Eye doesn't feel like a rap record: over a bed of synth-driven funk and R&B, Ave spits abstract bars about fickle lovers, conspiracy theories, and biohazards.
In a way, Every Eye feels like a companion piece to Mndsgn's great 2016 album, Body Wash, which eschewed the producer's crate-digging aesthetic for nostalgic, danceable grooves. Here, Mndsgn's keys and synth work have mesmerizing effects, and Ave sounds very comfortable on the beats laid out for him. Ave and Mndsgn aren't the only stars, though: On "Steaming," guest producers Dâm-Funk and Kaytranada fuse skittering drums and airy synths, setting the table for Ave's drifting vocal delivery. On songs "Monitor" and "Fast Forward," pianist Arthur Kay Piene and multi-instrumentalist DJ Harrison add delicate keys to their respective tracks.
"Young Eye" is perhaps the best example of how Ave has evolved. In years past, he would've only relied on gritty boom-bap to present himself. But on this song, with its blaring trumpet loop and dark piano chords, Ave reminds us that, above all else, we're all victims of societal conditioning: "Neo-Nazis marchin' in Stockholm again though / Half of those fools caught in the Stockholm Syndrome / I ain't making no excuses for a Nazi or defending them, but / I still ain't seen a newborn with an emblem on." As an artist known for his subtlety, Every Eye might be Ave's strongest statement to date.
-Jesse Fairfax