ALBUM OF THE DAY
Album of the Day: Iron & Wine, "Beast Epic"
By Joe Gross · August 24, 2017
​
​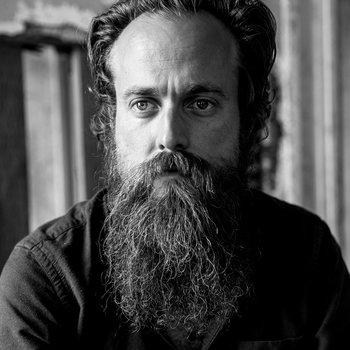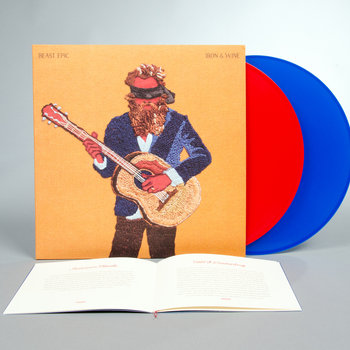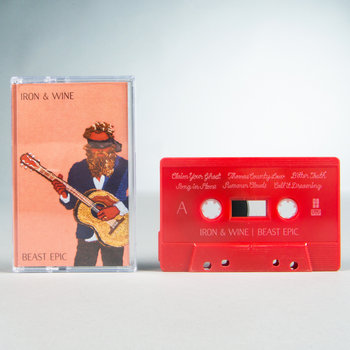 .
00:10 / 00:58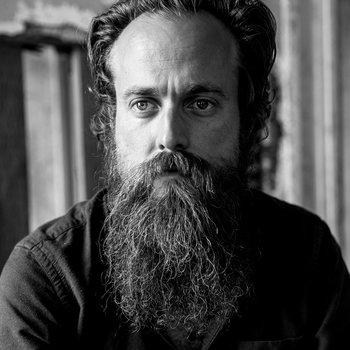 Merch for this release:
2 x Vinyl LP, Vinyl LP, Compact Disc (CD), Cassette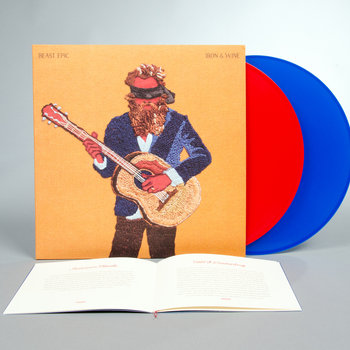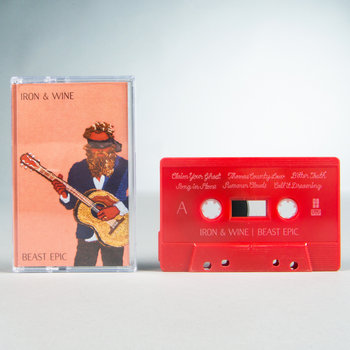 "Killers, let go." Is it a request? A demand? A prayer? All three?
It's the first refrain on the lovely, dense Beast Epic, and for an album that is far more adult love songs and folk-shamble than overt politics, that line can't help but resonate in a moment like the present.
Born in South Carolina, Sam Beam (doing business as Iron & Wine since 2001 or so) is a Mid-Atlantic/Southeast native; he went to college in Richmond, VA, currently lives in North Carolina, and has lived in Florida and Central Texas. His work has always felt homegrown in a Southern college town—perhaps a town inhabited by smart goof-offs like Wooderson from Dazed and Confused, or those who grew up listening to R.E.M. (the band hails from Athens, GA). It may be that Beam, possibly unconsciously, wanted to reinvent the South as a locus of slack.
It's easy to forget how whispery-gorgeous and moving Beam's debut, The Creek Drank the Cradle, and the nearly-as-excellent follow-up, Our Endless Numbered Days, were, how much they spoke to indie kids and psych-folk nerds alike, how they answered the musical question, "What if Paul Simon was a young, gentle post-9/11 dad with a four-track?" Save for the stunning epic tune "The Trapeze Swinger" from his double-album Around the Well, nothing that Beam has done since quite captured those albums' verklempt intimacy.
But Beast Epic, released on Sub Pop, sounds like an update of those early works, a smooth amalgam of mature emotion and full-band acoustic craft; you'd be hard-pressed to find an electric guitar anywhere. Recorded nearly live in Chicago, Beast Epic works best when Beam's melodies are simplest and most direct (like on album opener "Claim Your Ghost" and "Bitter Truth"). Teddy Rankin Parker's cello and Joe Adamik's floppy drums give even the slighter tunes a pleasing acoustic ramble that recalls Dylan's Desire a bit. Does one miss the kids-are-sleeping whisper? A bit. But we all get older, even if our hearts try to stay the same age.
—Joe Gross