ALBUM OF THE DAY
Hum, "Inlet"
By Grayson Haver Currin · June 29, 2020
​
​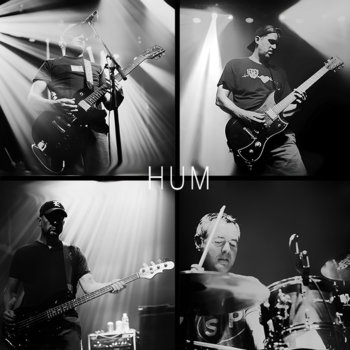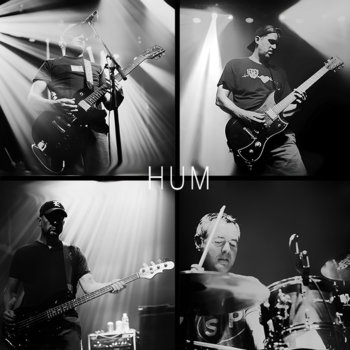 Quick: Which reunion records count as classics in a band's catalog? The original Dinosaur Jr. trio pulled it off in 2008 with Beyond, their staggering return following a bitter late-'80s end. Two decades after Dopesmoker was shelved, Sleep cleared the smoke from its lungs long enough to make The Sciences. But the Pumpkins? The Pixies? Refused? By and large, rock bands' reunion records seem like mere permission slips to tour, to cash in on past standards while having a new tune handy so aging fans might have a bathroom break. Then credit Hum—perennial Illinois underdogs with wonderfully-heavy guitars and exquisitely tender feelings—with something of a double-miracle. Inlet, their first album in 22 years, might be their most compelling album ever, surprise-released in a moment when saving "Stars" for the encore isn't even possible. It's hard to make a reunion record feel necessary, but Hum have.
Hum never quite fit into their alt-rock era, a quarter-century ago now: Though they had a minor hit, Hum seemed too discursive and dynamic for the mainstream, too interested in amplifier worship and poetic sadness to take up long-term residence on the charts. But their final two albums for RCA boasted a peculiar polish, putting them at odds with an indie rock groundswell. Perennially stuck between emo ascendancy and shoegaze slink, between radio-ready production and near-belligerent volume, Hum were the more sophisticated contemporaries of, say, Collective Soul—a strange sell, sure, but electrifying if you found it.
Inlet arrives at a moment when those divisions seem evermore arbitrary. Hum are, in turn, now settled about how they hope to sound, content to be a dual-guitar rock band whose riffs mostly roar and whose vocal hooks feel like sighed secrets. They nod at times during these eight songs to doom metal and post-rock, to the emo revival and math-rock, but it all seems singular and of an urgent piece.
"Step Into You" is one of their most direct songs ever—the band thunders behind a syrup-thick theme, and Matt Talbott nestles a little lovelorn hymn inside it. "Cloud City" embraces the duality of its title, with its colossal guitars pushing against a delicate tune and a stuttering rhythm. The Homeric closer "Shapeshifter" is the most structurally complex song here, albeit anchored to one of Hum's most memorable choruses and riffs. You never get lost in the sprawl. And Hum sound exhilarating—you may even find yourself pressing the headphones against your skull, as if trying to climb inside these wonderfully crackling amps.
At the surging start of "Desert Rambler," Talbott surveys his past and reflects on regrets: "Halcyon days long wasted, departing our shores/A respite from dark that was useless, and I get no more," he howls, his voice warped by effects so that it seems to arrive on some distant wind. Time's relentless march is the thread that binds many of these songs—rivers cut through rocks, vines twist over edifices, memories become ghosts. Perhaps that sense of encroaching mortality is what truly powers Inlet, the first Hum album where every song feels like a sermon, utterly convinced of what it must offer. Who can say, after all, how many more Hum albums may ever exist? For now, at least, Inlet is an entirely unexpected and affirming gift.