ALBUM OF THE DAY
Horse Lords, "Comradely Objects"
By Vanessa Ague · November 04, 2022
​
​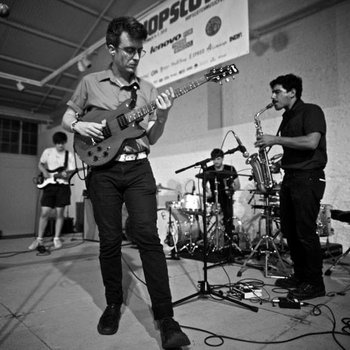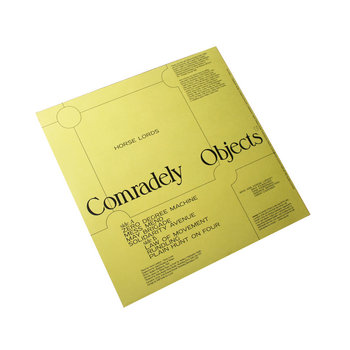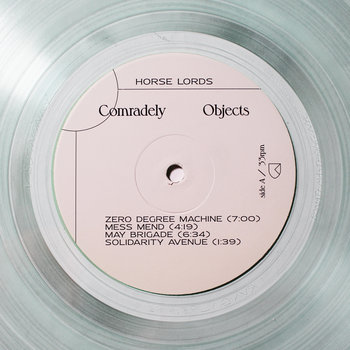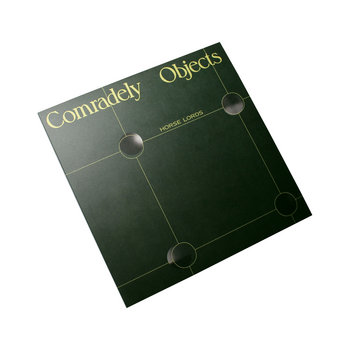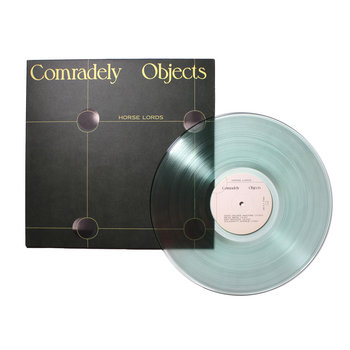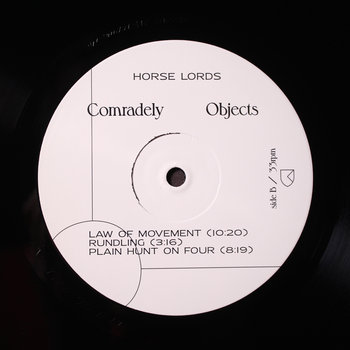 .
00:10 / 00:58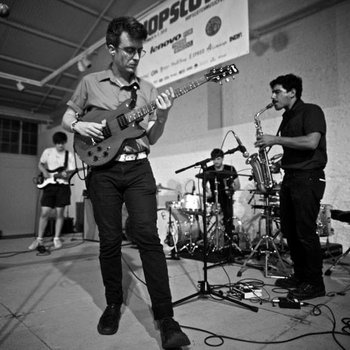 Merch for this release:
Vinyl LP, Compact Disc (CD)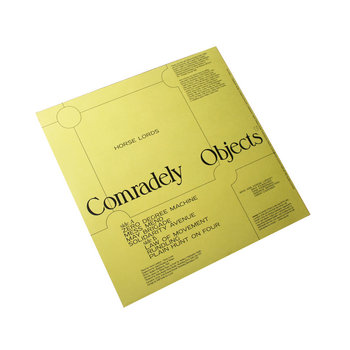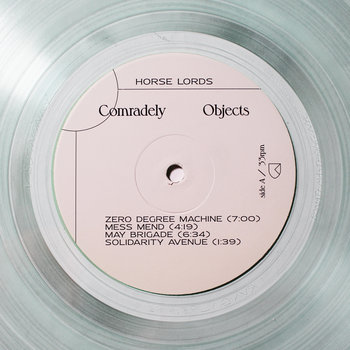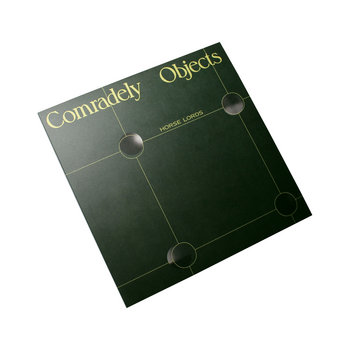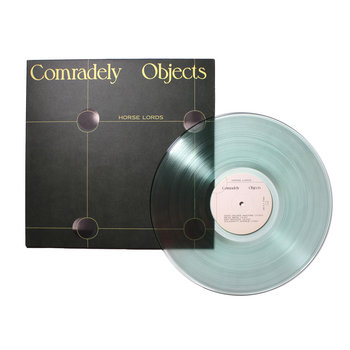 Over the past 12 years, Horse Lords has devoted themselves to sculpting exhilarating grids of sound. The quartet of Andrew Bernstein on saxophone, percussion, and electronics; Max Eilbacher on bass and electronics; Owen Gardner on guitar and electronics; and Sam Haberman on drums, weave together bristling, methodical phrases, drawing on elements such as classical minimalism's repetition and phasing; serialism's rigorous structures, polyrhythm and just intonation; and the stylings of blues and folk. Each Horse Lords album feels like another branch on a growing tree: 2012's self-titled record established their shared vision, while the spellbinding drone-meets-rhythm of 2016's Interventions codified it, and 2020's The Common Task let it become even more energetic. With Comradely Objects, another exuberant addition to their lexicon, that flow is at its strongest—and its most joyful.
Though Horse Lords' complexity often makes it feel like their music is hanging on by a gossamer thread, there's a trance-like feeling that holds it all together. Comradely Objects presents the band at their most polished: Every rhythm and every jagged-edged melody fit together just right. Musically, each part relies on the next, even in the freer sections, where frenetic exploration takes over, creating the organic flow that drives the album's kineticism. It also relates to the record's title and concept, which comes from Christina Kaier's book Imagine No Possessions, which discusses Russian Constructivist design and the movement's dedication to exploring art for the masses.
Beyond the seamless structure of each individual piece, Comradely Objects itself flows from track to track with ease despite constant groove and tempo changes, giving it a hypnotic feeling. "Zero Degree Machine" begins with flickering electronics and a crunchy pulse, oscillating between rigid phrases that snap together; by the time the track ends, it bursts in a flurry of saxophone loops and erupts into the buoyant clashes of "Mess Mend." Perhaps most indebted to minimalist repetition (their recording of Julius Eastman's Stay On It comes to mind) and microtonal crunch, "Mess Mend" is a rush, and with its final push, their groove shifts into the raucous "May Brigade," yet another chaotic variation on a theme.
Conceptually, Horse Lords often ponder utopia, using their shared dynamic to search for it. "Law of Movement" best highlights that underlying concept, taking a less overt approach to the group's polyrhythmic pulse: At first, it's just a series of placid, dissonant drones that hum with a sci-fi eeriness. A frenzied rhythm simmers underneath, and as it chugs along, the drone shifts into a glowing hum. Horse Lords' jubilation is rarely this overt. It's usually something that emerges from the elements they unite—a hidden kernel waiting to be unearthed through mesmerism. But on Comradely Objects, the quartet embraces their joy, letting it radiate through every lattice they craft. Utopia might be a fantasy, but Horse Lords invite us to dream on.