ALBUM OF THE DAY
Album of the Day: HOLY, "All These Worlds Are Yours"
By Ned Raggett · January 29, 2018
​
​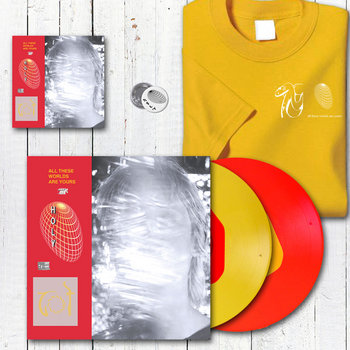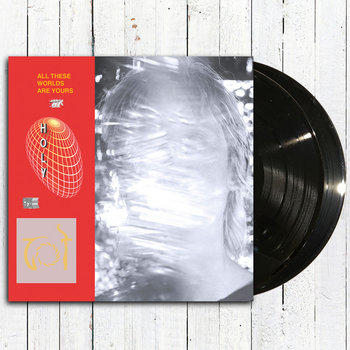 .
00:10 / 00:58
Merch for this release:
2 x Vinyl LP, Compact Disc (CD)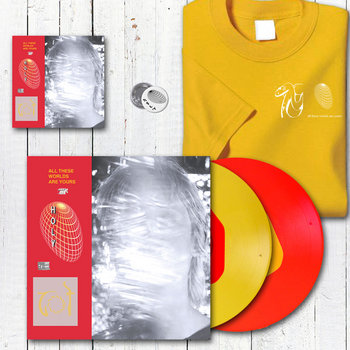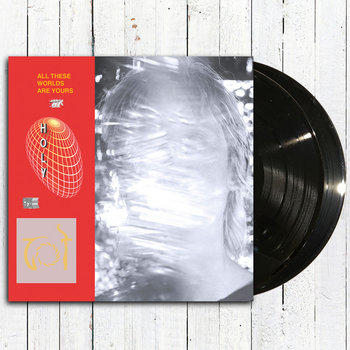 The second full-length by Swedish artist Hannes Ferm (and one of the newest releases on Stockholm's increasingly high-profile PNKSLM label), HOLY's All These Worlds Are Yours gets its name from a cryptic message left by aliens to humanity in Arthur C. Clarke's 2010: Odyssey Two, which likely explains why one song is called "ৌ alien life??" (yes, that is the title). It's an album of juxtapositions; Ferm describes All These Worlds as "reflections on nighttime and dreams," combined with '70s art-glam majesty. He certainly doesn't hide the latter; opening track "Night on Earth" has the kind of spiraling-downward flow on both piano and guitar that Julian Cope once called "the glam descend," something majestic but crumbling at the same time.
Ferm's key aesthetic trick is putting everything through shuddering layers of reverb that sound like extensions of Dave Fridmann's production work at the turn of the millennium—think: the Flaming Lips' Soft Bulletin, or Mercury Rev post-Deserter's Songs. Combined with its generally hazy sonics, much of Worlds sounds like a cassette tape that's been left out in the sun too long. The results aren't lo-fi, but they're far from crisp and clean; the strings on "Dreaming Still?" are precise, even when they're swimming through clouds of appealing musical murk. Ferm's elfin vocals, sometimes overdubbed in layers, soar around the bubbling arrangements on multi-part compositions like "premonition / ◯ / it shines through." The title track which, at almost nine minutes, is the album's longest number, is beautifully anthemic, Ferm combining stirring fanfares with lovely piano-led passages, and singing over the latter dreamily. Sometimes, his music's enough in its own right; the stately sweep of "Heard Her" calls to mind the prime late-'90s Elephant 6 collective's own psychedelic orchestrations, with just enough sonic muddiness to give it appealing grit.
-Ned Raggett