ALBUM OF THE DAY
Heaven For Real, "Energy Bar"
By Hayden Merrick · September 16, 2022
​
​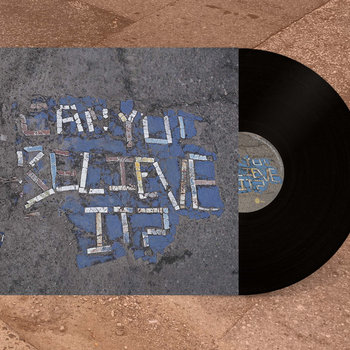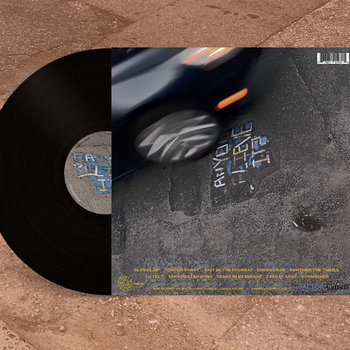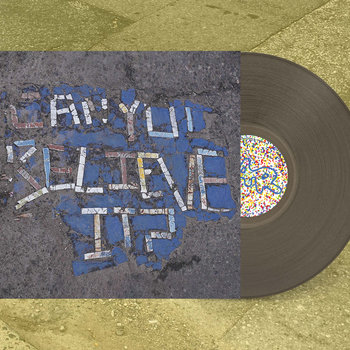 .
00:10 / 00:58
Merch for this release:
Vinyl LP, Cassette, Compact Disc (CD)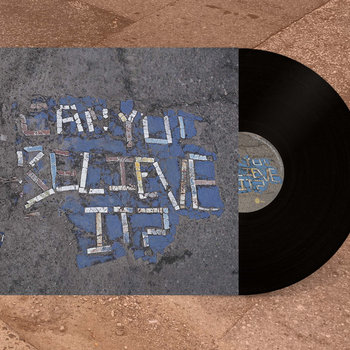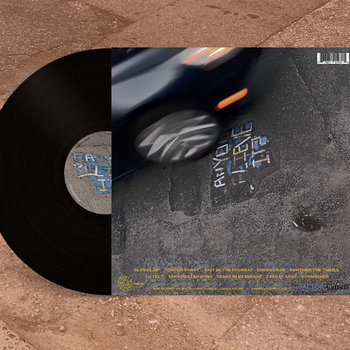 Depending on how the light hits, the world may resemble a ball of disorganized madness or a carefully constructed patchwork a few squares shy of completion; in other words, somewhere between hell and a pretty good time. Toronto's Heaven For Real possess a similar duality. Their bustling rhythms and scuttling guitar pull-offs seemingly absorb all of life's urgency and magic—and trash, as the music video for "Slow Clap" demonstrates—before bouncing it back extempore, fueling listeners and themselves.
Made up of brothers Mark and J. Scott Grundy; drummer Nathan Doucet; and synthesist/percussionist/comedian Cher Hann, Heaven For Real returned earlier this year with Sweet Rose Green Winter Desk Top Tell This Side Autumn Of The Fighter Hot In A Cool Way—a title explained by their math/emo tendencies. The EP was the group's first release in six years, a primer to help everyone prepare for the real date: their belated second record.
Like the foodstuff from which it takes its title, Energy Bar condenses heaps of goodness into a concise package. Its half-hour frolic is sure to fit in with even the busiest of metropolitan schedules, with emotionally intelligent theses such as "I'll learn how love comes in different sizes/ The kind you know/ Hiding ones that you don't" from "Slow Clap" delivered without time for excessive deliberation. Instead, the Grundys are prepared to let the world usher them into the next mildly interesting epiphany, oriented by "the means to make it happen/ Or nothing happen." These half-sung hums are complemented by fellow Torontonian Dorothea Paas, who is fast becoming a good luck charm for Canadian indie rock records following her work on Kiwi Jr.'s Chopper.
Sonically, the album sounds like a hybrid of modern jangle-pop and the emotive freneticism of Cap'n Jazz. Indeed, like those of the Midwestern cult favorites, Energy Bar's arrangements are precarious. The instruments sound like they are embroiled in an argument. This is especially true of the Grundys' interwoven axes—they glue the songs together while simultaneously splitting them apart and threatening their existence. On the impellent "Do Your Worst," for example, a cycling arpeggio repeatedly tries to take root while tripping over itself and misplacing notes. As though out of frustration, it seethes with distortion and tries again before degenerating into nonexistence. Throw in Doucet's syncopated drum lashings and the whole thing is balanced like a house of cards.
With Energy Bar, Heaven For Real teach listeners "how to be in the modern places," producing an audible compass with which to navigate mirage-like ambitions, ephemeral moments of pleasure and belonging, and all the rest of life's debris. "No pressure nor hesitation/ I feel evolved when you open the door" they sing on "Wait in the Doorway." As one crosses the threshold into uncertainty, there's surely no better companion.