ALBUM OF THE DAY
Hayden Pedigo, "Letting Go"
By Josh Feola · September 29, 2021
​
​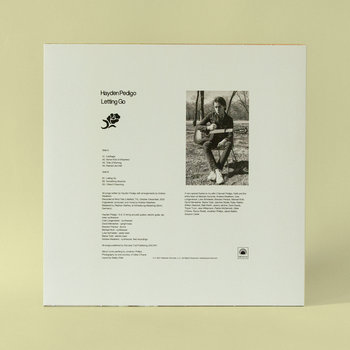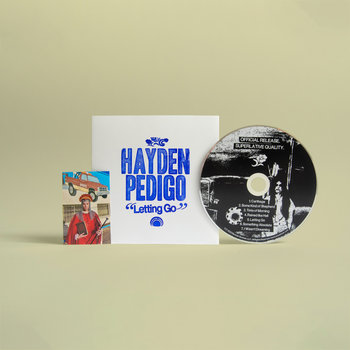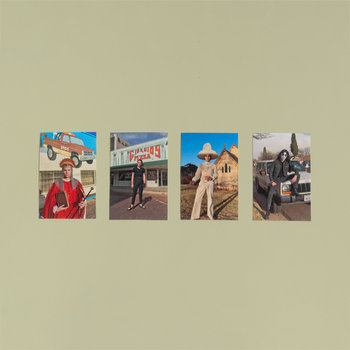 .
00:10 / 00:58
Merch for this release:
Vinyl LP, Compact Disc (CD), T-Shirt/Apparel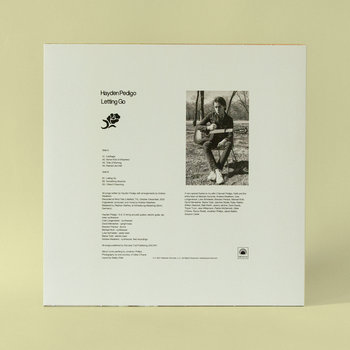 Hayden Pedigo's career has taken a surprising number of turns for an artist who's only 27 years old. On an early album, recorded as a teenager, he cold-called an impressive list of collaborators, including avant guitar pioneer Fred Frith and This Heat's Charles Hayward. He had a short-lived noise band that managed to piss a lot of people off in his small, conservative hometown of Amarillo, Texas, then pivoted to a more accessible acoustic-and-ambient mix for Greetings From Amarillo, which features a voicemail outro from famous Lubbock artist and country outlaw Terry Allen. Then he spent a few years away from music to focus on a conceptual art stunt that turned into an Amarillo city council run, which turned into a documentary that premiered at South by Southwest this year.
Letting Go, Pedigo's fifth proper album and the first of a three-record agreement with Mexican Summer, is seven tracks of spare yet sprawling, imagination-stoking composition. It's an intentional effort by the artist to not only return to music as his default medium, but to focus specifically on the guitar—in particular, the American primitive finger-picked style he's been developing since his teen years. While earlier albums leaned heavily on extended synth drones and ambient soundscapes to buttress the guitar work, here the guitar is unequivocally the focus, played delicately and unhurriedly, but always with a soaring confidence. Where tinges of low-frequency synthesizer growl appear, they're more like punctuation than a statement. On second track "Some Kind of Shepherd," for example, a barely discernible background drone reveals itself as an ellipsis spanning a break between guitar movements halfway into the tune.
Many of the songs on Letting Go are structured this way, launching powerfully and receding a bit around the halfway point, giving the intricately composed melodies time to percolate in the mind's ear over extended gaps before minor variations are introduced in the second half. These gaps are filled in different ways. A field recording of birds from the famously rugged northwestern Texas geography where the album was recorded accentuates "Tints of Morning," the track that'll most directly appeal to anyone coming to Letting Go based on the comparison that's often made between Pedigo and John Fahey. A spectral lap steel haunts the studied pauses in "Rained Like Hell," one of the album's moodiest and most affecting compositions. Other field recordings of fauna and weather on the Texas plains are woven through each track like a hidden codex, a subtle, literal incorporation of the singular landscape into music composed to reflect its vast isolation.
While background flourishes and the occasional well-placed bass note add weight and dynamism to the whole, Letting Go is very squarely an acoustic guitar album. It's more single-minded and succinct than Pedigo's previous work, a long exhale after his stressful political adventure. Ultimately, Letting Go is a statement of purpose, a sign that the artist is moving away from raw provocation toward something more enduring.