ALBUM OF THE DAY
Album of the Day: Havana Cultura, "¡Súbelo, Cuba!"
By David Garber · June 19, 2018
​
​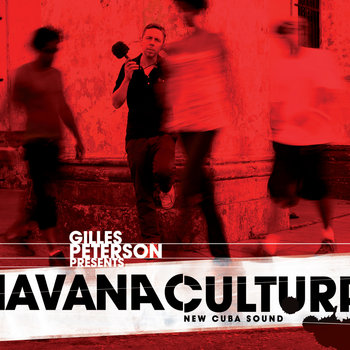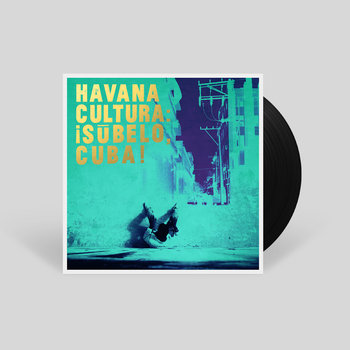 .
00:10 / 00:58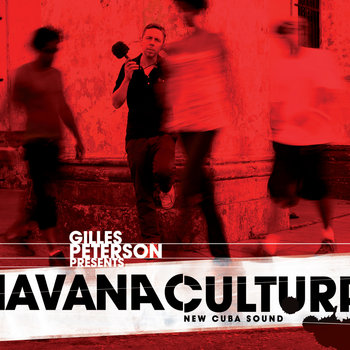 Merch for this release:
Vinyl LP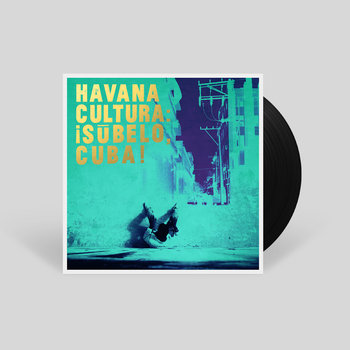 As one of U.K. radio and club culture's worldliest and most seasoned DJs, Gilles Peterson's long been fascinated with connecting the old and the new, and he takes that passion a step further with his focus towards the avenues between classic and wildly contemporary Latin American music. He's hopped around Brazil for years, releasing worldly compilations and remix albums; since 2007 he's also shaped a variety of exciting musical moments on the island of Cuba. Operating somewhere between the roles of musical researcher and bandleader, Peterson's efforts were instigated by iconic rum maker Havana Club, who first invited him to come down and dig into the city's underground. It was there he began plans for recording a new album around the company's initiative to focus on contemporary music from the island. Following the last iteration of the series in 2016, an album of rumba-focused music—and far-out dance remixes by a pack of house, techno, and world-jazz luminaries like Motor City Drum Ensemble and Max Graef (from Peterson's Havana Cultura Band)—he's returned to the island for a new album, ¡Súbelo, Cuba!
On the album, Peterson focuses again on forward-thinking bass-infused rhythms from a creative medley of treasured local Cuban and sound-skewing British artists. He shares organizational efforts on the LP with fellow countryman Will LV, an artist with ties to ever-evolving bass havens like Hyperdub and Keysound, and DJ Jigüe, a treasured Cuban producer and DJ who has been pushing shapeshifting Afro-Cuban dance music on the island for decades. The result is an uptempo LP filled with gyrating energies that drip of Havana's lush streets and sounds, and its beautifully chaotic energy. You'll find the drum beats of Yissy García, a prodigious musician from the region; Yasek Manzano, a trumpeter schooled at Julliard who's long collaborated with other Cuban beatsmiths; a few MCs and singers, who provide brash lyricism; and others who have long sent Havana's legendary discos into bedlam.
There's staccato-like, almost-techno sounding drum rhythms filled with echo and stabs of bass on one of Jigüe's standalone cuts, "Compañeros Tropicales," the follow-up to one of his two collaborations with Yissy García—this one's a drowsier, emotive horn cut that one can imagine fueling some low-lit, slo-mo dance embrace. Other cuts, like "Bomba (Feat. El Individuo)," run under two minutes, dropping higher-energy MC street knowledge amid sparse electronics laced with clicks and clave. In fact, most of the album offers short tracks, like the closer "Hasta Pronto," which contribute to a continuous vibe that takes listeners through Havana's fluctuating energies and attitude-filled city bustling alleyways. Tracks like the horn-fueled "Blues De Mi Barrio (Feat. Yasek Manzano)" takes the neighborhood connotation a step further. The album's a portrait of a night out in Havana's future underground, which might explain the album title—"súbelo" translates to "upload it," a possible nod to the infamous Cuban Paquete, a weekly upload of music, movies, and TV that locals use to absorb contemporary culture from around the world.

Coming at a deeply controversial time for Cuba's musical and cultural connectivity, with Trump's new travel restrictions in place, Peterson has once again succeeded in helping the island's devoted and open-minded musicians get heard.