ALBUM OF THE DAY
Album of the Day: Havah, "Contravveleno"
By Jes Skolnik · October 05, 2017
​
​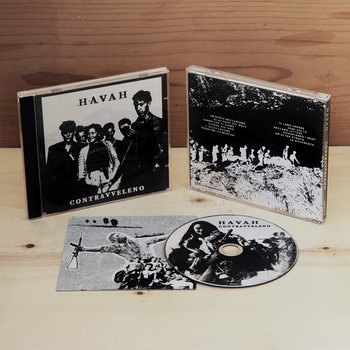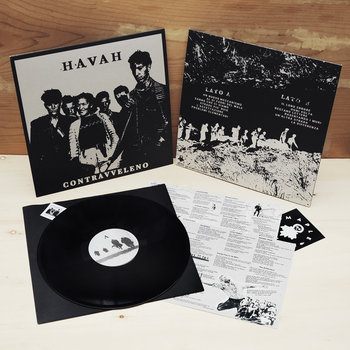 .
00:10 / 00:58
Merch for this release:
Compact Disc (CD), Vinyl LP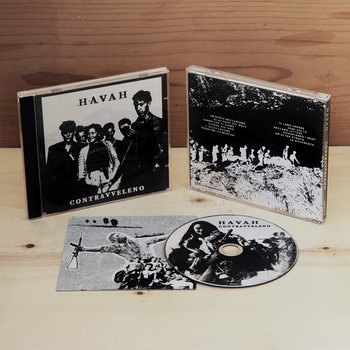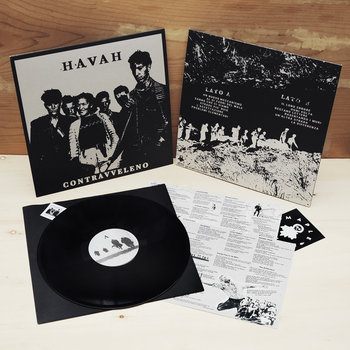 Italian post-punk group Havah are no trend-hoppers, though their crisp darkwave sound might come as a surprise if you were a fan of Michele Camorani's previous bands, La Quiete and Raein—messy, emotive hardcore outfits. In Havah, Camorani channels his deep love of '80s forebears like Diaframma (the "Italian Joy Division"), CCCP Fedeli Alla Linea, and so forth. And though the style may be different from the groups he's best known for, Havah's intensity and melodic sensibilities are clear throughlines from Camorani's past endeavors.
Chorused-out guitar hooks and nimble basslines abound on Contravveleno, Havah's third album, and it's excellently recorded and sequenced, with the A-side more on the blistering post-punk tip and the B-side tending toward more experimental, spacious, industrial-influenced new wave ("Un'Altra Strada," in particular, uses its rhythmic and melodic interplay in a particularly appealing way). Havah's previous efforts were a little bit less polished; here, the clarity and fidelity truly allow each element to shine, and there's no loss of raw energy.
Contravveleno's thematic meat couldn't be more relevant to the present moment, too. While many of us are embroiled in online Discourse(™) over whether Nazis should be punched and what counts as an act of resistance, looking to near history for everyday stories of people standing up against fascism always proves remarkably grounding. Contravveleno spins around true survival stories at the human level passed down from grandparents to their grandchildren as they tell of their experiences in Mussolini's Italy. Each song is a snapshot: there are no anthems for street protest, no public declarations to be found here. These are tales of unglamorous actions, decisions made under pressure by people without activist pedigrees.
Contravveleno is reverent to both the musical and social histories it explores, but it pushes away our tendencies to mythologize the past through nostalgia. Instead, its descriptive imagery and perfect post-punk pastiche encourages listeners to dig deeper into all of its references and think about the fact that resistance is rarely about sweeping speeches and big media moments and is most often about putting your average body on the line in the moment, when it counts.
—Jes Skolnik