ALBUM OF THE DAY
Hammers of Misfortune, "Overtaker"
By Brad Sanders · December 05, 2022
​
​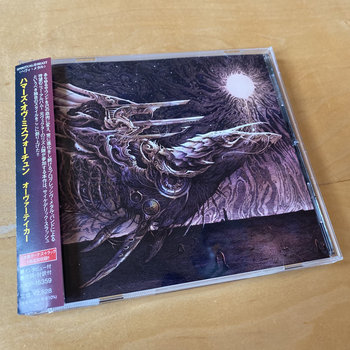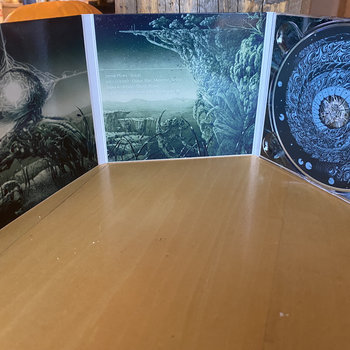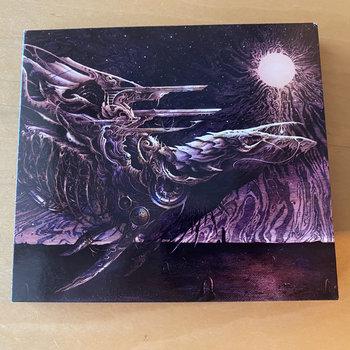 .
00:10 / 00:58
Merch for this release:
Compact Disc (CD), Vinyl LP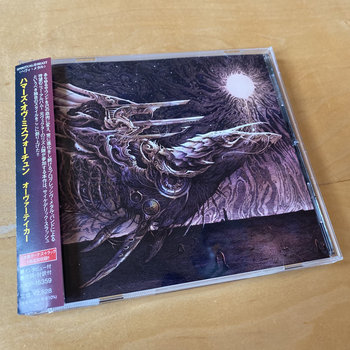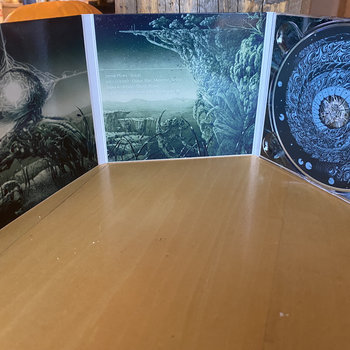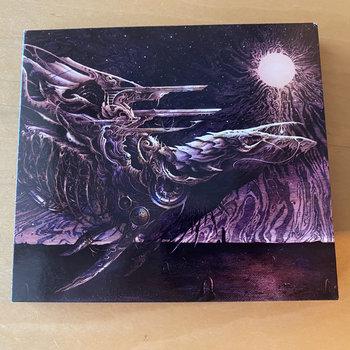 There aren't many bands who would take the return of a pair of beloved former members as an opportunity to dive headlong into the unknown, but there aren't many bandleaders like John Cobbett. The visionary guitarist has always been a restless musical tinkerer, and Hammers of Misfortune has long served as his grandest laboratory. Overtaker, the first Hammers record in six years, sees Cobbett welcoming Jamie Myers and Mike Scalzi (in a guest vocalist role) back into the fold for the first time since 2006's The Locust Years, but the similarities to that album mostly end there. The Locust Years was exploratory and complex, but its Iraq War-era lyrical concerns and the vividly captured interplay between its Bay Area-based players anchored it in something that felt real and immediate. This latest iteration of Hammers looks skyward instead, slipping the surly bonds of Earth for a psychedelic prog-thrash journey through the cosmos.
If that sounds familiar to fans of VHÖL, the sci-fi thrashers that Cobbett co-led with Yob's Mike Scheidt, that's entirely fair. Cobbett wrote the bulk of Overtaker without a specific band in mind, and at times, the material seems to split the difference between Hammers and VHÖL. On the Hammers side, there's the insistent warble of mellotron and organ, split between Cobbett and Sigrid Sheie. On the VHÖL side, there's the reckless, hurtling tempos and the rhythmically diabolical riffage. Cobbett has said that he envisioned Overtaker as a combination of Sadus and Genesis. That's truly bonkers, but the band makes it work.
The Scalzi-featuring "Dark Brennius" and lead single "Don't Follow the Lights" prove instructive in understanding what Cobbett and his collaborators are doing here. Both open with beautifully played clean guitar passages, not so distant from the proggy AOR balladry of past Hammers songs like "Summer Tears" and "Here Comes the Sky." Both, too, are soon split open like John Hurt in Alien, their chests caved in by dexterous thrash riffs and battering drums. Elements tend to pile up rather than making room for one another, so at their climaxes, the songs become almost overwhelmingly dense, with guitars, bass, synth, mellotron, drums, and multiple vocalists layered in a throbbing, awe-inspiring mass. At its best, Overtaker doesn't sound like anything else out there—not even VHÖL, not even Hammers of Misfortune. That's precisely what makes it a great Hammers of Misfortune album.