ALBUM OF THE DAY
Gum Country, "Somewhere"
By Mariana Timony · June 26, 2020
​
​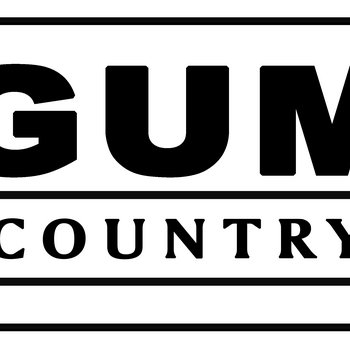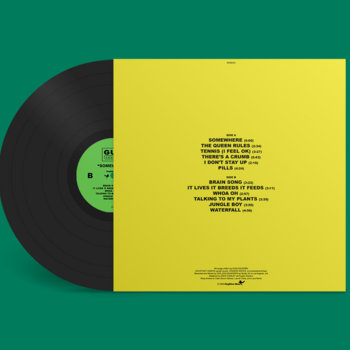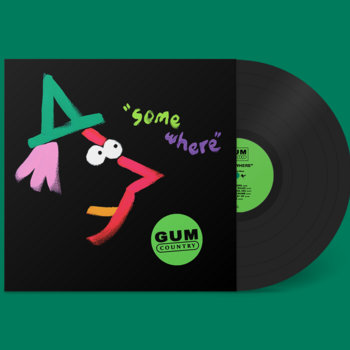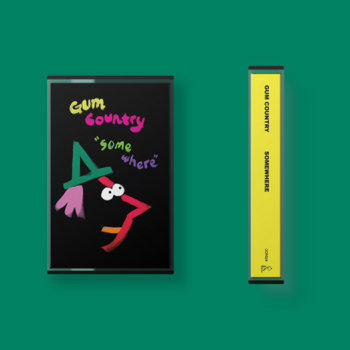 .
00:10 / 00:58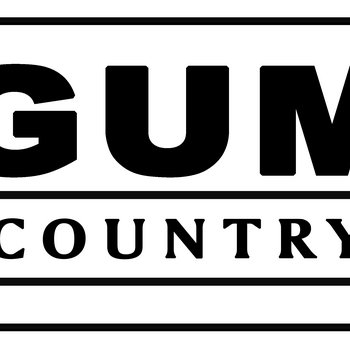 Merch for this release:
Vinyl LP, Cassette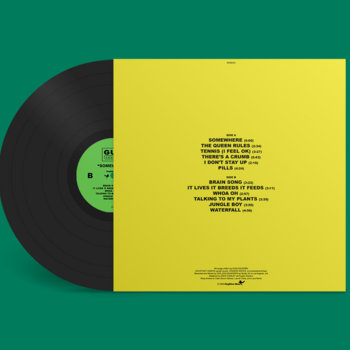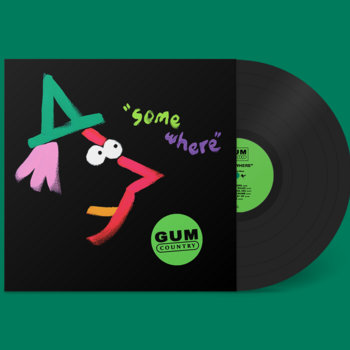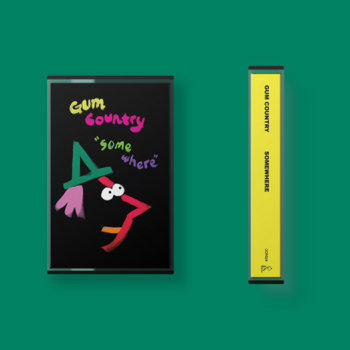 If guitar rock is an ouroboros, we have now reached the bit where the snake starts burping up fumes of the early 2010's garage scene, that carefree era when every band seemed happy to splash about in a pool of reverb and put out a tape on Burger Records. You know, the Obama years. Somewhere, the latest release from Los Angeles-by-way-of-Vancouver band Gum Country, is a fine and fun echo of that sound (which is, like it or not, a crystallized sound at this point). To associate them with Burger isn't a diss, just a fact—the Orange County label is issuing the U.S. vinyl version of this chewy little wad of mid-'90s retromania, which cruises merrily from start-to-finish on twisty melodies, circuitous choruses, mostly mellow vibes, and, yes, lots and lots of reverb.
The project of Courtney Garvin of The Courtneys and multi-instrumentalist Connor Mayer, Gum Country's first home-recorded demos were put out in 2017 by L.A.'s Lolipop Records before the band made a permanent move to California, so that their music feels like that scene's last splash makes sense in context. Fans of The Courtneys will recognize Garvin's talent for hooky melodies and sardonic lyrics, but where that band tended to pack out their songs with lots of crunch, Gum Country's approach is far more laconic and sunbaked, the fuzzy sonics and thick, muffled bass lines dusted with the unmistakable fingerprints of the Deal twins crossed with, say, Best Coast when Bethany still got high.
Somewhere hits its stride mid-record with "Pills," a buzzy, downer, pop song that rides on a slick synth line, followed up by the distorted chug of "It Lives It Breeds It Feeds" where Garvin rhymes "Drink my blood" and "Drink it up" three or four times in a row. These songs aren't really about anything so Somewhere is ultimately a passive listen that narrowly avoids monotony through Garvin's cleverly crafted earworms and pretty production that strikes the perfect balance between lo-fi and not lo-fi. But, as we say in California, whatever. "Is there a brain inside my head?" goes a verse of the lackadaisical, excellent low-key banger "Brain" (no), but music this reliant on vibes was never designed to be taxing on the grey matter. If it ain't broke, etc.