ALBUM OF THE DAY
Album of the Day: Grouper, "Grid of Points"
By Brian Coney · April 27, 2018
​
​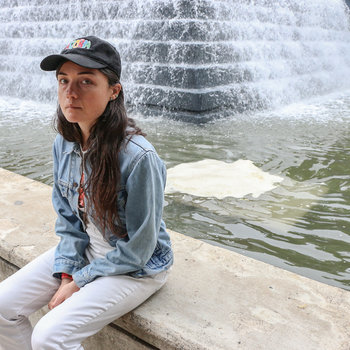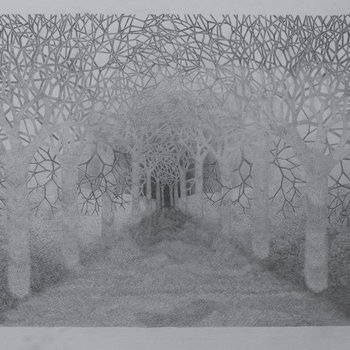 .
00:10 / 00:58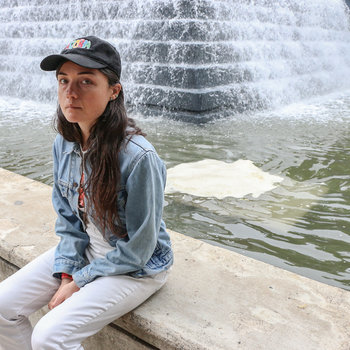 Merch for this release:
Compact Disc (CD), Vinyl LP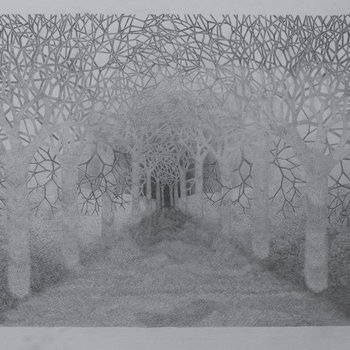 Last September, Liz Harris, aka Grouper, granted a rare interview. Discussing her strong opinions about the spaces in which she chooses to perform, Harris said, "noise can be a perfect murmur in the background almost like another layer of tape hiss." The interview, conducted by e-mail over the course of a few months, wasn't for some big-name magazine; it's tucked away on the blog page for Love Lion, the tape label run by Emily Elhaj (Angel Olsen, Implodes). The conversation is as perfectly furtive as the music that Harris has created over the past 13 years.
Written over the course of a week and a half, before a high fever brought the process to an abrupt end, Grid of Points is shrouded in that same "perfect murmur" that guided the quiet majesty of 2014's Ruins. Inspired by the idea that "something is missing or cold," these seven songs are a trip to a room where Harris sits in near silence, pairing skeletal piano phrases with rich bursts of vocal harmony. The result is a release where the beauty that has long defined Harris's music comes into sharp focus.
The seven songs on Points are meditations on the past, and the images that linger on despite the passing of time. "Driving" has a Julee Cruise-like ambience, with gentle plumes of piano and vocals that strain to immortalize unknowable moments. On "The Races" and "Thanksgiving Song," Harris confides once more into her four-track, harmonizing with herself in her small echo chamber. On these songs, and throughout the record, faint intakes of breath and pedaled piano notes double up like tiny absolutions. Harris's words are oblique as ever, and benefit from her finest vocal performance to date.
The fever dream that is Grid of Points comes to an end on "Breathing," with the sound of roaring engines panning back and forth. Marking the point where the writing process was cut short, "Breathing" is the place where this particular story ends, and Harris's acceptance of its end begins. As the album tails off into nothingness, it's hard not to think of Samuel Beckett's words in The Unnamable: "It is all very fine to keep silence, but one has also to consider the kind of silence one keeps." As captured across a mere 20 minutes, the silence that Liz Harris keeps has rarely felt more vital.

-Brian Coney