ALBUM OF THE DAY
Groupe RTD, "The Dancing Devils of Djibouti"
By Richard Gehr · June 11, 2020
​
​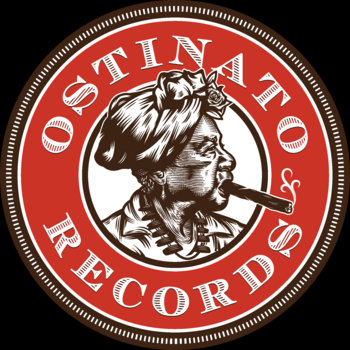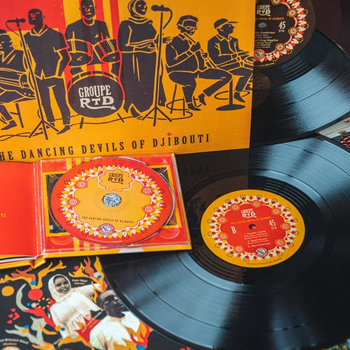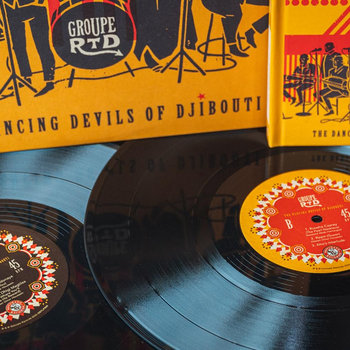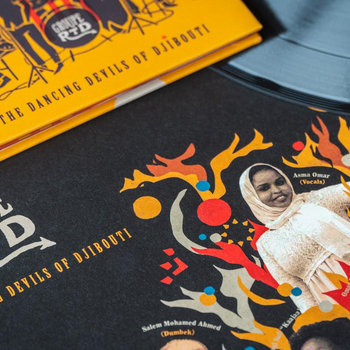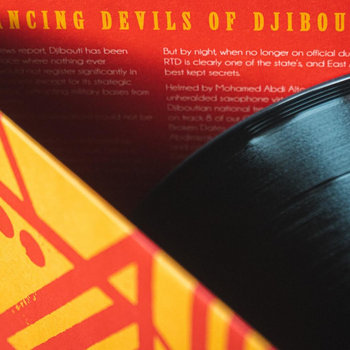 .
00:10 / 00:58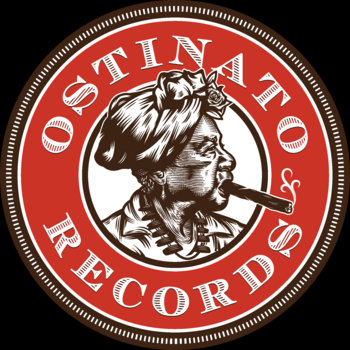 Merch for this release:
2 x Vinyl LP, T-Shirt/Apparel, Compact Disc (CD)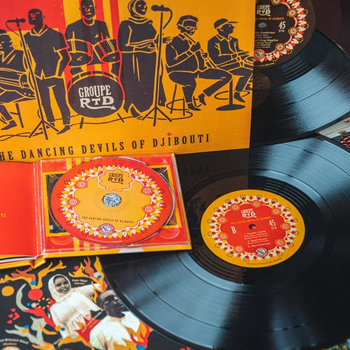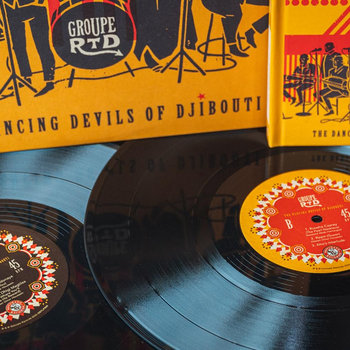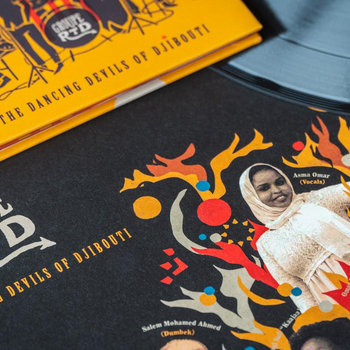 Ostinato Records founder Vik Sohonie traveled to Djibouti in hopes of shedding light on the tiny East African nation's widely unknown musical heritage—much like he did for Somalia with Sweet as Broken Dates, the label's revelatory 2017 collection of hidden sounds from that country. Instead, he ended up recording Groupe RTD, a contemporary Djibouti combo that serves as house band for Radiodiffusion-Télévision Djibouti, the country's nationalized media source. The Dancing Devils of Djibouti captures the nine-piece group off the clock, as it were, blowing hard and free.
With fewer than a million citizens, Djibouti is dwarfed geographically by Ethiopia, whose rollicking 1970's grooves prefigure Groupe RTD's big-band wallop. Further-flung influences include reggae, a big influence on Abdirazak Hagi Sufi's guitar sound, and the emotionally extravagant Bollywood-goes-Arabic vocals of singers Asma Omar, especially on "Raga Kaan Ka'Eegtow (You Are the One I Love)" and Hassan Omar Houssein, who whips up a mighty action-picture ruckus during "Uurkan Kaadonaya (I Want You)." RTD has its own saxophone hero in Mohamed Abdi Alto, who enjoys an Ethiojazz-like instrumental moment in "Alto's Interlude," while a dumbek player adds a traditional tinge to drummer Omar Farah Houssein's traps throughout.
Big revelatory fun, The Dancing Devils of Djibouti is still something of a tease vis à vis Sohonie's initial goal. After hearing Ostinato's first original studio recording, it's hard not to anticipate whatever emerges from those vaults with anything less than unadulterated optimism.