ALBUM OF THE DAY
Album of the Day: Gouge Away, "Burnt Sugar"
By Michael Siebert · September 26, 2018
​
​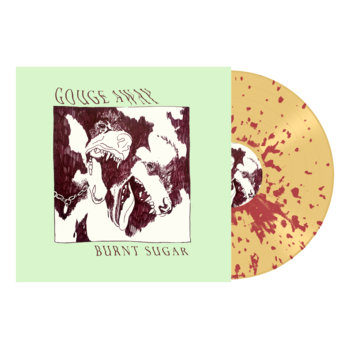 .
00:10 / 00:58
Merch for this release:
Vinyl LP, Cassette, Compact Disc (CD)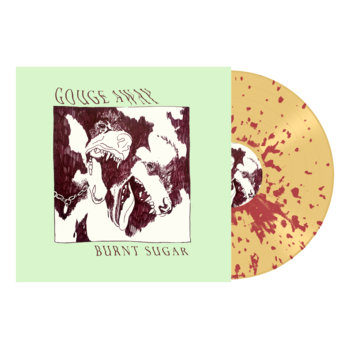 If Gouge Away have proven one thing, it's that there's still greatness to be drawn from hardcore's base elements. Burnt Sugar, the latest offering from the Fort Lauderdale-based four-piece, shows the band in top form. It's a lean and ferocious record, masterfully making power chords, driving tempos, and snarling vocals sound refreshing and vital.
Burnt Sugar is an absolute barrage of sound. Jeremy Bolm's production and Jack Shirley's mixing and mastering allow each instrument to be as loud as it wants to be. This results in a claustrophobic and immediate listen, with each lurching bassline and glassy guitar lead demanding equal attention. Guitarist Mick Ford has a clear admiration for the Jesus Lizard's Duane Denison, but the melodies that anchor these 11 tracks are the furthest thing from derivative. They exist on an queasy plane between in-key and atonal, giving Burnt Sugar an even nastier edge.
When the band slows down, their range really shows. Vocalist Christina Michelle spends most of the album spitting lines like "Hurt is a commodity" ("Subtle Thrill") with venom. Midtempo barnburner "Ghost," though, briefly showcases Michelle's phenomenal clean vocals, while the rest of the band lets the aural assault recede for a moment. Gouge Away have steadily evolved throughout their four years as a band, and tracks like "Ghost" hint at even more exciting horizons. Burnt Sugar is full of fire, a brilliant hardcore record for those who don't mind things a little uneasy.