ALBUM OF THE DAY
Album of the Day: Girlpool, "Powerplant"
By Tess Duncan · May 15, 2017
​
​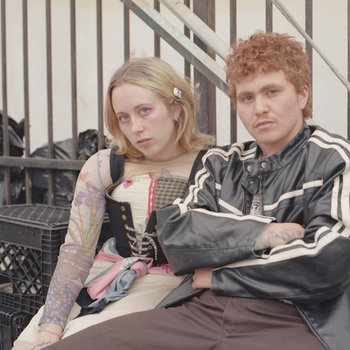 .
00:10 / 00:58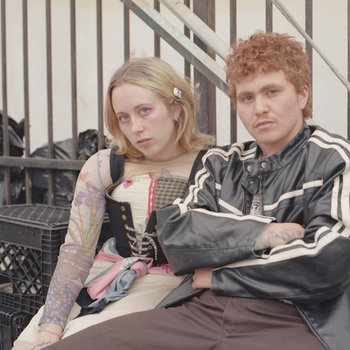 Cleo Tucker and Harmony Tividad's debut as Girlpool, Before the World Was Big, was a punchy, brazen collection of carefully-constructed indie-pop. Their minimal instrumentation—just a guitar and bass—emphasized vulnerability, bolstering the impact of their interlocking voices. On Powerplant, they've subtly shifted gears, opting for songs that are alternately calm and cutting.
Sonically, Tucker and Tividad are still experimenting. They introduce drums on this album, but the transition isn't jarring. Drummer Miles Wintner is a patient, measured player, who allows them to harvest elements of '90s rock they couldn't have explored without a backbeat. His serene rhythms smooth out slowcore jaunts like "Sleepless" and "Your Heart," which adopt leisurely tempos and a lethargic cadence. Girlpool makes sharp turns into noise-rock on tracks like "Corner Store," where a jangly, sanguine melody suddenly gives way to messy distortion. Other times, the duo gleefully employs swirling guitars ("She Goes By"), bass flourishes ("High Rise"), and bright, plinking piano chords ("Powerplant").
Lyrically, Powerplant often nods to adolescence—the narrator of one song holds a jar of change, makes a mess on a kitchen counter, and carries crumbs in her pocket—but it gradually twists into bleaker terrain, offering grimy visions of industrial America. They consider lost innocence on "Soup," an eerie, slow-moving song about a teenage addict; they make quips about climate change on the dream-pop slow burn "It Gets More Blue." Later, they're tackling much bigger fish: On "Static Somewhere," they weave together wry metaphors about losing yourself in modern vices; the title track grapples with the inevitability of a drone-powered future.
The album ends with optimistic longing to find a way out of the mindless landscape: "I hope I'll find you / Static somewhere." It's Tucker and Tividad's quiet refusal to shy away from darkness that allows them to persevere through the noise.
—Tess Duncan