ALBUM OF THE DAY
Album of the Day: Girl Ray, "Earl Grey"
By Matt Voracek · August 04, 2017
​
​
Merch for this release:
Compact Disc (CD), Vinyl LP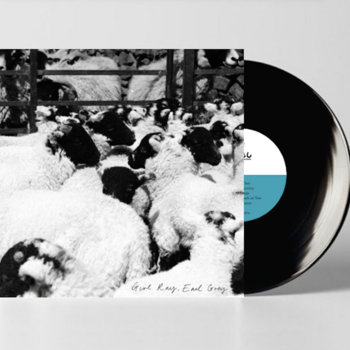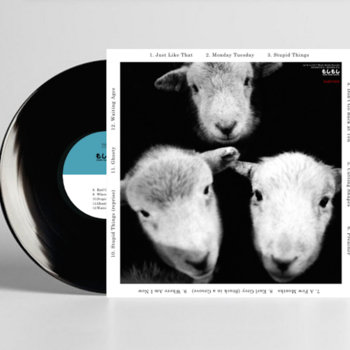 Songs that focus on the travails of adolescence are as old as pop music itself. Teen group Girl Ray's debut Earl Grey takes on that time-honored trope by reaching beyond its years, finding a convincing simplicity to its unified compositions. Vocalist Poppy Hankin has a light, disarming vocal approach; verses like, "I have waited quite some time / Stood my ground, and fuck you're not obliged," only feel more impactful. In this instance, her words feel weighty, emotionally honest and resilient.
The North London outfit open up with spartan rhythms and playful jangling on "Just Like That," which has a bit of a Velvet Underground feel. Gentle flourishes of keys, strings, and trumpet throughout the album add warmth and texture. On the album's Carole King-esque power ballad single, "Stupid Things," a piano takes over; there's a truly classic Brill Building essence to what Girl Ray does, from irresistible pop hooks to heavy-hearted lyrics.
What makes Earl Grey an extra-compelling listen is Girl Ray's commitment to studio exploration, choosing to experiment rather than cement one sound. They toy with tempo and tone on "A Few Months," managing three distinct movements in four minutes. "Cutting Shapes" begins with a nodding chug of organ and percussion that splits at the seams for a nervy, clamorous finish. The most pronounced example of this is the 13-minute "Earl Grey (Stuck in A Groove)," an exercise in lo-fi moodiness that gradually unfurls into a meditative, proggy trance. Hankin gets lost in her thoughts here, musing freely as lovelorn teenagers do: "I've got a little bit of time to give / But I'll cut it in half if you want more too." What Girl Ray lack in experience is never an issue on Earl Grey; instead the trio exude youthful curiosity and abundant pop charm.
—Matt Voracek