ALBUM OF THE DAY
Album of the Day: Gidge, "LNLNN"
By Louis Pattison · January 11, 2017
​
​
Merch for this release:
Vinyl LP,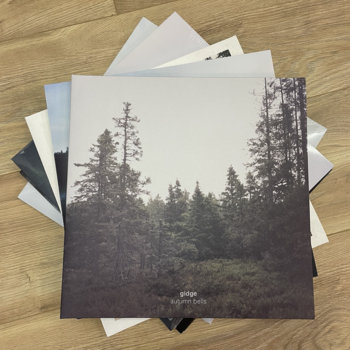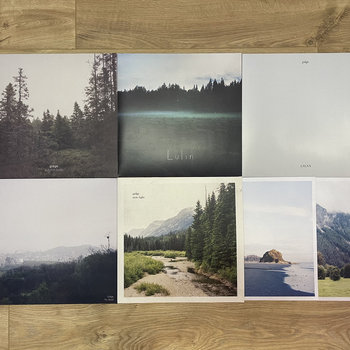 Jonatan Nilsson and Ludvig Stolterman grew up together in the small city of Umeå in the northern part of Sweden, an area that endures lengthy, freezing winters. As Gidge, their field of expertise is electronica—specifically, the liminal space between ambient music and techno. Such music used to be umbilically linked to visions of futurism or modernity but, as with like-minded producers such as Christian Löffler or Ólafur Arnalds' Kiasmos project, Gidge pursue something more in line with their immediate environment: a wintery, organic electronica that recalls the frosted forests they call home.
LNLNN collects seven tracks, all new—sort of. The starting point for the LP was Lulin, an album and film project made in conjunction with the production company Lamprey that explored the strange ambience of a cabin in which Stolterman was living, perched right on the edge of the wilderness. The result was desolate and atmospheric, but when they performed it live, Nilsson and Stolterman filled it out with new beats and textures, and soon it grew into a record in its own right.
The result captures the eeriness and desolation of Lulin, while adding a rhythmic quality that transforms and amplifies the material. "Eyes Open" and "White Curtains" wind mournful keys around beats sampled from struck wood and metal the pair scavenged from their wild surroundings. "Lit," with its garage-y drums and haunted vocal, sounds like Burial transported to the edge of the Arctic Circle. But the album's standout is "Midra," where an unwavering, pulse-like rhythm winds through gusts of distortion and billowing, Enya-like vocals. It feels like a long walk through an icy wilderness, wrapped up warm in defiance of the elements.
—Louis Pattison