ALBUM OF THE DAY
Album of the Day: Furniteur, "Perfect Lavender"
By Peter Lillis · April 26, 2017
​
​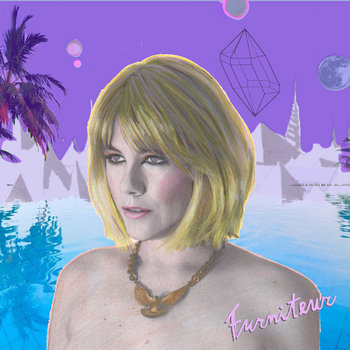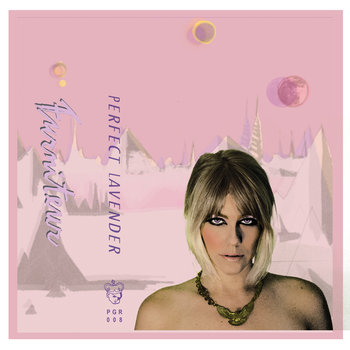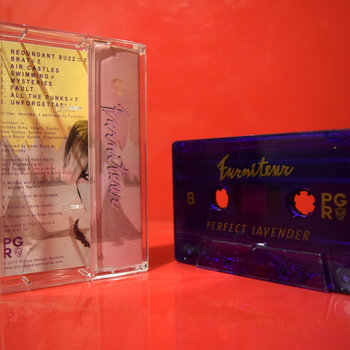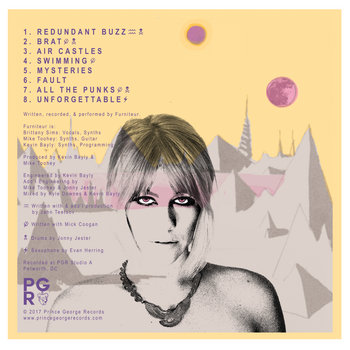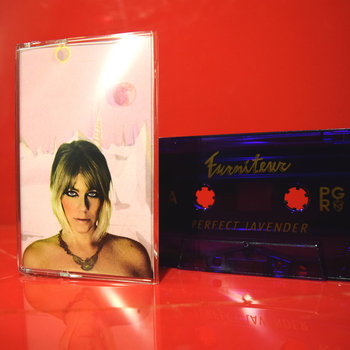 .
00:10 / 00:58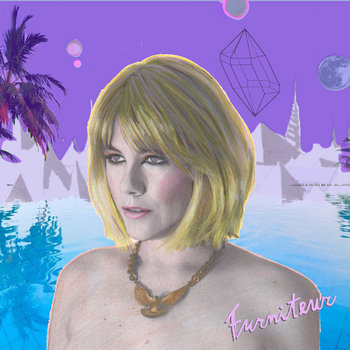 Merch for this release:
Cassette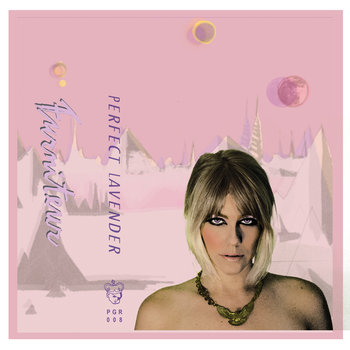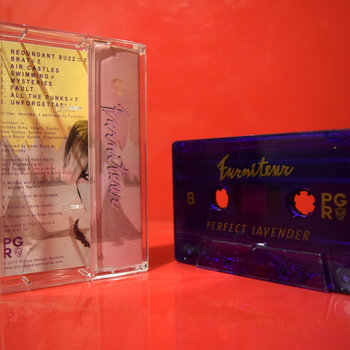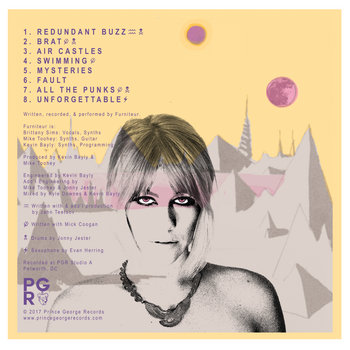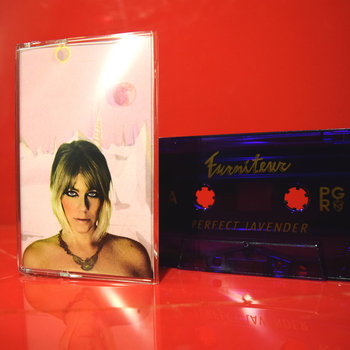 "We got an image stuck in our heads of this ice planet that's never cold," Brittany Sims, Furniteur's lead songwriter, vocalist and mastermind, says of their debut full-length album, Perfect Lavender. "A lot of the work revolves around it, narratively and stylistically."
While it's never directly referenced on the album (it is featured in the cover art), the idea of a frozen world and the lives of its inhabitants provided Sims and her Furniteur collaborators—which includes members of Pleasure Curses and Brett—with a broad palate and core creative concept. Though these songs play with a variety of electronic styles—dance, dream pop, new wave, dance punk, and Italo disco—the album finds the band carving a consistent niche in the ever-expanding world of synth pop.
Icy synthetics collide with beachy melodies, shaping an environment that's both sweaty and chilling. "Mysteries," an electro-dance delight, sounds like the band is performing at a discotheque cut into a glacier, with candy-colored lights refracting through the crystal and into a purple sky.
Lavender allows Sims to slip into a series of characters, turning each song into a vignette that captures her versatility as a performer. On the album's second track, "Brat," Sims embodies a glutton without abandon, taking the world for all its worth over a booming Italo disco beat. "I live a life of vice and convenience," she boasts convincingly. "I live my life in front of the aperture." Later, on "Swimming," she's pleading with a lover to let their tryst continue, while the instrumentals lay a spacious groove. "Stay with me forever/Something in the air that feels so right."
On "All of the Punks," the album's most exciting track, Sims synthesizes potent agoraphobia into a banging DFA jam. She sings in a whispered deadpan while the composition swirls in the background, leading to a disorienting combo—almost like being at the club while a panic attack sets in. While the themes of Perfect Lavender never cut too deep, the opportunity to experience someone else's created world is enough to relieve the pressure of reality, if even for a little bit.
—Peter Lillis