ALBUM OF THE DAY
Foodman, "Yasuragi Land"
By Patrick St. Michel · July 13, 2021
​
​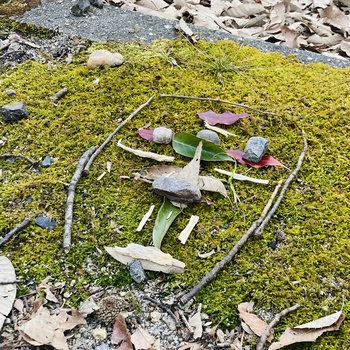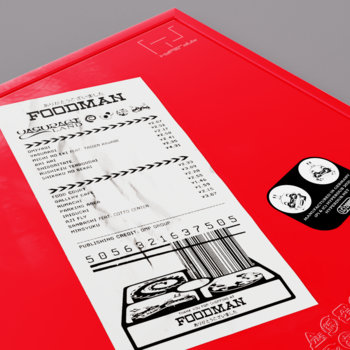 .
00:10 / 00:58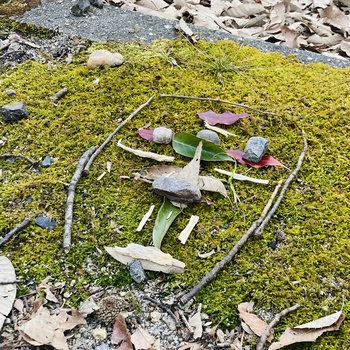 Merch for this release:
Vinyl LP, Compact Disc (CD)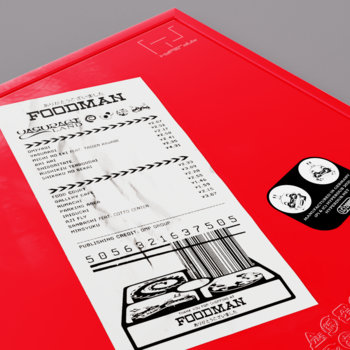 As Foodman (Shokuhin Matsuri in his native language), Takahide Higuchi combines off-kilter rhythms alongside a hodgepodge of sounds and samples—synth ripples, mosquito buzzes, screaming—to craft songs seemingly on the verge of collapsing in on themselves. These uncanny sounds are inspired by Higuchi's life, especially after returning to his hometown—dubbed, somewhat unfairly, by many Japanese as the most boring city in the country—a few years back. Yasuragi Land, his first album for celebrated British label Hyperdub, is Foodman's celebration of the Japanese suburbs and the wonderful mundanity within. It came together during the COVID-19 pandemic last year, when Higuchi found himself stuck in Nagoya; with touring out of the question, he spent his time revisiting local highway rest areas and childhood haunts.
Foodman may be thinking local, but his sound remains a blur of styles and ideas set against a sparse backdrop, allowing every bonk and pitched-up vocal sample room to be enjoyed. "Hoshikuzu Tenboudai" turns electronic skitters and distant murmurs into a pleasant bounce, while "Gallery Cafe" teases icy percussion before letting a flute breeze in over the jagged beat, adding litheness to the track. Foodman gets funny ("Iriguchi," with its helium yelps colliding into horn blurts and soft harmonizing, imagines a particularly jovial department store in the spirit world) and cuts loose (owing to a long-running love of Chicago-born footwork, Higuchi's tracks have often had a groove to them, but none approach the summer festival funk of closer "Minsyuku"), while making space for guest vocalists like Bo Ningen singer Taigen Kawabe (providing extra urgency to "Michi No Eki") or compatriot Cotto Center (appearing on "Sanhashi," one of the more straightforward inclusions) to become part of his orchestra.
It's the addition of guitar, however, that adds a new wrinkle to Foodman's sound. Higuchi busked as a teenager, and his return to Nagoya has seen him as interested in revisiting his youth as he is checking out neighborhood stores (to the point of starting his own label to just release music from his busking buddy Go Osaki). Before, guitars were another noise to sample and tinker with (his most notable use of them prior to Yasuragi Land was on Ez Minzoku's "Rock," where he played around with exaggerated riffing) but here, they contribute a fresh emotional texture to Foodman's world. "Parking Area" brings in guitar melodies pulled from a teenager's Case Logic that swirl in some melancholy, while the strumming on "Yasuragi" and "Shiboritate" push the songs along while also helping cultivate a sunny mood present throughout. The touch, however small, is telling of Higuchi's continued lifelong commitment to experimentation—one that makes his tribute to daily life all the brighter.