ALBUM OF THE DAY
Flowertown, "Flowertown"
By Ben Salmon · June 23, 2021
​
​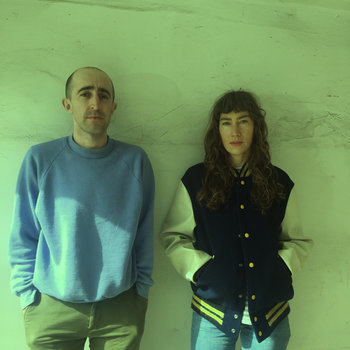 .
00:10 / 00:58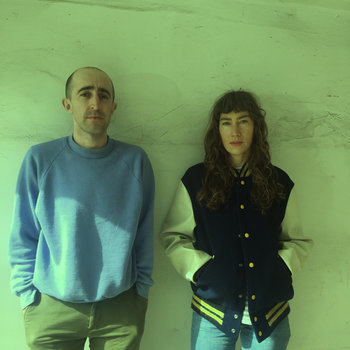 Merch for this release:
Vinyl LP
A canceled gig is always a bummer—especially when it's the result of a global pandemic that halts the live music industry, shuts down cherished scenes, and endangers the livelihood of artists. But Karina Gill and Mike Ramos have spent the past 15 months finding a silver lining within that black cloud. In March of 2020, they were set to share a bill in San Francisco—Gill with her band Cindy and Ramos with his, called Tony Jay. They even wrote a tune together in anticipation. Once COVID-19 killed the show and sent everyone home, they just kept going; sending ideas back and forth, forming them into songs, and eventually recording them under the name Flowertown. Within weeks, they had six songs out on a self-titled EP (complete with masked-and-distanced cover art), and two and a half months later, they released a second EP, titled Theresa Street. (Both came out on the excellent Paisley Shirt Records label.) Now, those two cassette-only releases are being remastered and pressed to vinyl by Mt. St. Mtn records.
Flowertown's 12 songs place the project squarely on the lo-fi end of the Bay Area's simmering underground pop scene, and unsurprisingly, they exist at a reasonable midpoint between the melodic murmurs Gill makes with Cindy and Ramos' noisier tendencies in Tony Jay. Together, they make music that is deliciously unhurried, and their predilection for a leisurely pace stretches out their songs and creates space for Flowertown's disparate interests and influences to interact gracefully. "RCP," for example, juxtaposes classic electric guitar jangle with a muffled vocal duet that hits just enough of the right notes, while "Natural Light" drapes an archetypal indie pop tune in a layer of echo and hiss. Later, songs like "The Rope" and "The Lake" shimmer and sway in a vaguely timeless way, like a modern dream pop band traveling back to the '60s to record old soul songs on two tin cans connected by a piece of string. It's bewitching and primitive and peculiar and beautiful, and somehow, Flowertown makes it sound effortless. For once, thank goodness the gig fell through.