ALBUM OF THE DAY
Album of the Day: Fits, "All Belief is Paradise"
By Eli Enis · December 06, 2017
​
​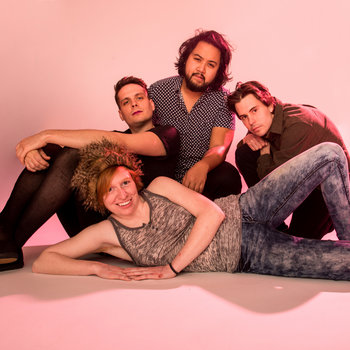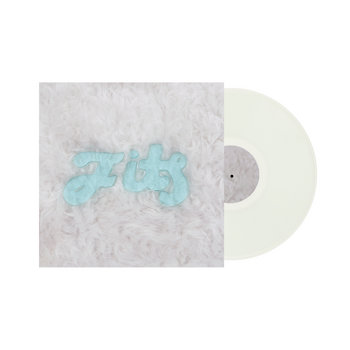 .
00:10 / 00:58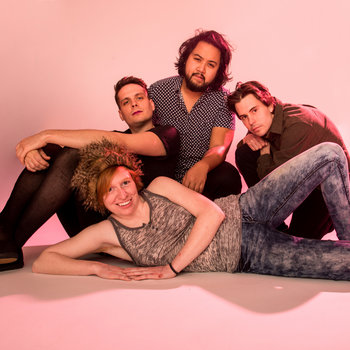 Merch for this release:
Vinyl LP, Compact Disc (CD)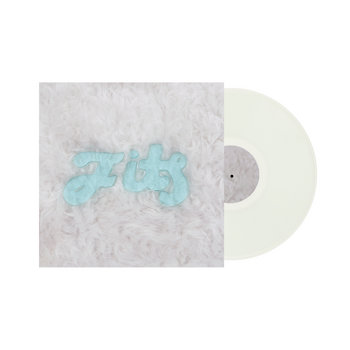 The cover of Fits' debut record, All Belief is Paradise, depicts the band's name on what appears to be a fluffy pink and blue carpet. Those cotton candy colors are just right for this record; it's a hunk of sweet power pop that's instantly delightful, but melts quickly. Each of the mostly sub-two-minute tracks smack nervously into the next one, offering immediately gratifying hooks, riffs, and climaxes that crash and rebound like a sugar-sick kid the day after Halloween.
Fits' songs aren't just saccharine, though. The band is a compound of Brooklyn talents from members of Big Ups, gobbinjr, and Fern Mayo, and Paradise plays like a compilation of their many influences; the songs are full of brooding basslines, creative drum fills, and seriously bright guitar licks. Lyrically, frontperson Nicholas Cummins unleashes emotions that take either a hilariously frank ("Superdead," "Fulfilling") or purposely vague form ("Drop Thistle," "The Ground"). Like the best desserts, these songs aren't meant to stay on your plate—they're meant to be devoured, not lingered over.
In a recent interview, Cummins said that their brief songs are simply a result of their lack of patience, and that "if you wanna hear something [longer], you can play the song a couple times." That demand for repetition makes highlights like "Running Out," "Mango," and "All the Time," feel masterfully timed, rather than criminally short.