ALBUM OF THE DAY
Fievel Is Glauque, "Flaming Swords"
By Miles Bowe · November 28, 2022
​
​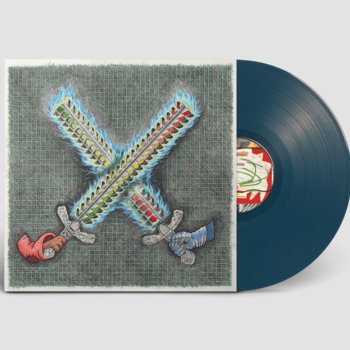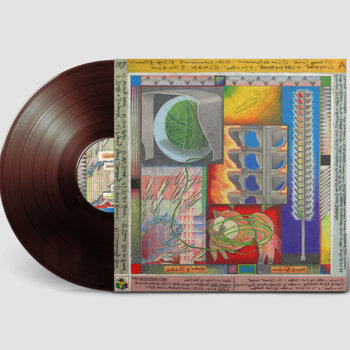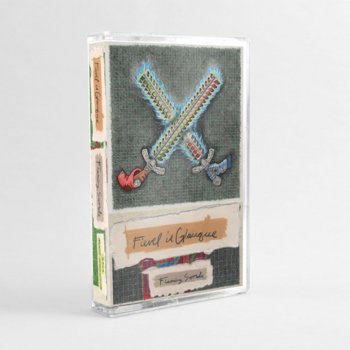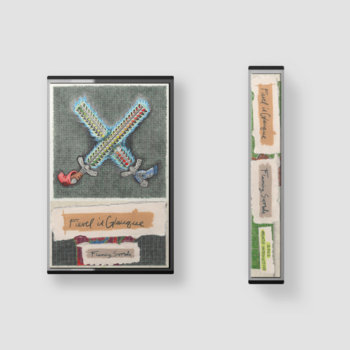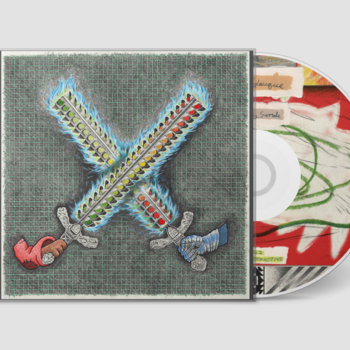 .
00:10 / 00:58
Merch for this release:
Vinyl LP, Cassette, Compact Disc (CD)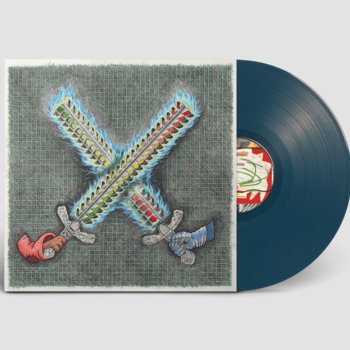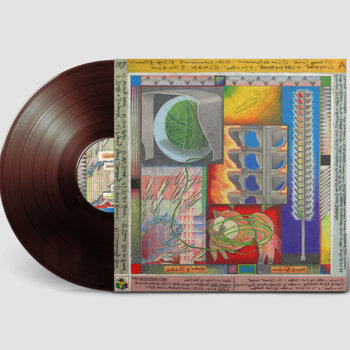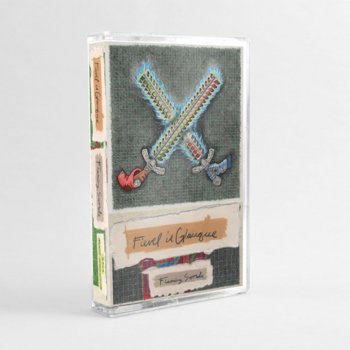 Fievel Is Glauque made a dizzyingly dense and effervescently light debut with last year's compilation God's Trashmen Sent To Right The Mess, which offered intricate fusions of jazz, pop, and chanteuse music. But rather than introducing a band, it really introduced five bands—each distinct lineup a testament to the incredible core duo of New York-based keyboardist Zach Phillips (of Blanche Blanche Blanche) and Brussels-based singer Ma Clément, as well as a showcase for a host of brilliant players all across the globe. With their debut album Flaming Swords, Fievel Is Glauque solidify into a septet to deliver a thrilling new set of songs while expanding Phillips and Clément's sublime songwriting.
For anyone who saw them open for Stereolab on a recent tour, Fievel Is Glauque's brief chanteuse tunes become utterly kinetic on stage. One friend who saw them said it reminded them of grindcore, an oddly understandable comparison for how these short songs feel spring-loaded with intricate rhythms, shifting time signatures, and exuberant solos—all qualities captured quite well on Flaming Swords' title track. But while God's Trashmen gained a kaleidoscopic flair from its different players and sessions, this album focuses on one band across 18 bracing songs and feels equally rewarding. It allows new and returning contributors to explore exciting interplay, such as pedal steel guitarist Eric Kinny and saxophonist Johannes Eimermacher, whose solos beautifully overlap on closer "Clues Not To Read." Recorded live in a single night, Flaming Swords captures the momentum of those live performances while feeling like a strong example of Phillips' "open session rock" recording philosophy.
The album also builds even more on the compositional partnership between Phillips and Clément, whose strength for creating impossibly complex arrangements and powerful, heart-stirring melodies complement each other wonderfully. Clément's nimble, dynamic vocals lead songs like "Save the Phenomenon," "Days of Pleasure," and "4000 Rooms" that carry lovely hooks while rippling with almost fractal-like layers of rhythms and harmonies. Other highlights like the atmospheric "Boîte à Serpents," "Porn of Love," and "Constantly Rare" demonstrate that same balance at a slower pace and fit into the ebb and flow of the album's live recording.
In one of the album's few, well-placed skits—taken from old, dubbed films in a move that surprisingly recalls Wu-Tang Clan—a swordsman and a poet reflect on their envy for one another's paths. Fievel Is Glauque, meanwhile, never feel the need to choose between beautiful poetry and technical chops in their multi-faceted music. They happily carry both on Flaming Swords, while walking a line that feels as thrilling as a tightrope.