ALBUM OF THE DAY
Album of the Day: Fhloston Paradigm, "After…"
By Michaelangelo Matos · July 20, 2017
​
​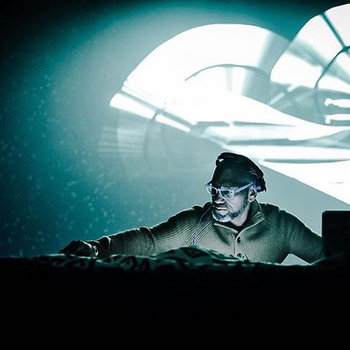 .
00:10 / 00:58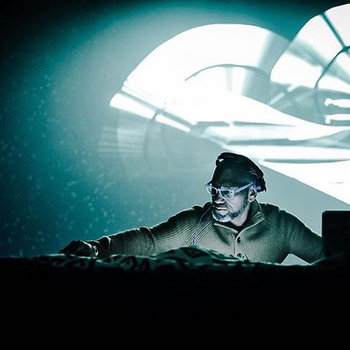 Philadelphia DJ/producer King Britt has one of the longest résumés in electronic music—not to mention R&B and hip-hop. He first gained notice working with then-roommate Josh Wink on 1990's "Tribal Confusion" by E-Culture; a few years later, he became Digable Planets' tour DJ. And he's cultivated a number of widely differing aliases and project names. As Sylk 130, Britt spearheaded a luxurious neo-soul live band; as the Nova Dream Sequence, he paid explicit homage to Detroit techno.
Fhloston Paradigm (named for Fhloston Paradise, a planet in the 1997 film The Fifth Element) is Britt in womb-like ambient mode—the man clearly spent some quality time with space-staring labels like Apollo and Rising High. Creating a sound palette to be "used only in that project," as he told The Fader, Britt set out to make a drum-less and lyric-less album—though hardly one devoid of vocals. In fact, one of the keys to After… is that it's practically an album of collaborations, including singers—among them Nosaj Thing, Ryat, Moor Mother, and Puerto Rican Space Program. But in every other sense, the album belongs entirely to Britt.
The title's ellipses is no accident, and not just because each of the album's songs are continuations of the word. After… has a serenely willful feel, an imbuing of soulful positivity. Britt's limited palette manifests in tracks that start simple and then keep building, whether in cross-melodies like the ones in "…Life"—the wordless "ahhh"s of Pia Ercole smearing across intricate percussion and wisps of woodwinds—or the freestyle manipulations of sonar blips on "…The Fact," suggesting life on Mars might be full of mischievous critters. The finale, "…Hours," featuring Puerto Rican Space Program, ends with the simplest of ascending figures on a synth patch that suggests Raymond Scott's '60s ad work, not to mention the vastness of the outer limits.
—Michaelangelo Matos