ALBUM OF THE DAY
Album of the Day: FAUXE, "Ikhlas"
By Karen Gwee · June 28, 2018
​
​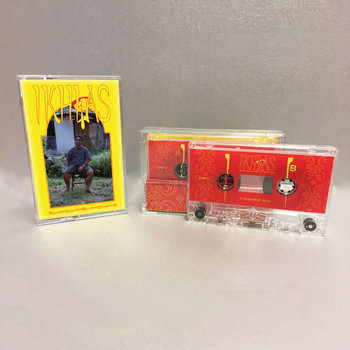 .
00:10 / 00:58
Merch for this release:
Cassette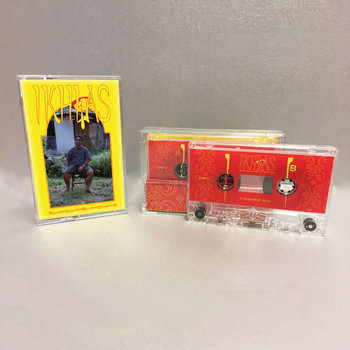 The Malay word for "sincerity," "ikhlas," is a perfect title for this album by FAUXE, one of Singapore's most prolific and sought-after producers. Born of eight months spent in the Malaysian city of Kuala Lumpur, Ikhlas is a collection of 16 concise, energetic tracks that samples a range of Malaysian music in various languages (Malay, Tamil, Hokkien) and across time periods with love, care, and just a touch of irreverence.
The samples on Ikhlas—all drawn from songs found in the vast, crucial wormhole that is YouTube—are artfully recontextualized within the grooves, beats, and bounce of hip-hop, but are rarely overwhelmed. Particularly poignant is how FAUXE takes point from the distinctive melodies and rhythms of the Malaysian voices from his source material—for instance, how he allows the childlike cadence of "Pulang Merantau" from the 1960 Malay film Tunang Pa'Dukun to direct the ebb and flow of opener "Gaut," or how he distorts the staccato vocals of '90s Tamil Malaysian group Lock Up and sets them to a bright, bouncy keyboard line in "Aadu." And when FAUXE does flesh out his vision of the instrumentation instead, he directs vocals into repetitive patterns, to alternately whimsical ("Meh") or hypnotic ("Chai") effects.
Ikhlas is an earnest yet playful album that also lends itself to more serious ideas. It muddies seemingly intractable dichotomies that will hit particularly close to home for listeners from Singapore and Malaysia—two nations that used to be one until separation in 1965. FAUXE uses Ikhlas to tell a more linear story of someone leaving their village (the kampung) for the big city, but also draws out modern grooves from old songs and asks us to see the sophistication in what we might have dismissed as rustic. Ikhlas asks Singaporean and Malaysian listeners to reconsider binary ways we think about art, culture, and life. Its dominating mood is joy, but the emotion that really lingers is hope.