ALBUM OF THE DAY
Etran de L'Aïr, "Agadez"
By Shy Thompson · February 17, 2022
​
​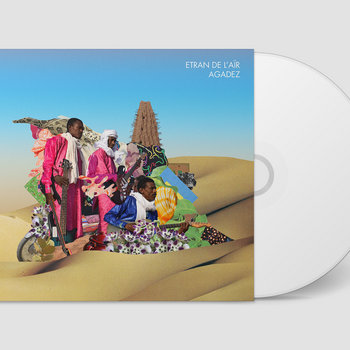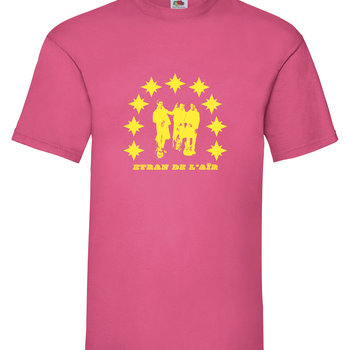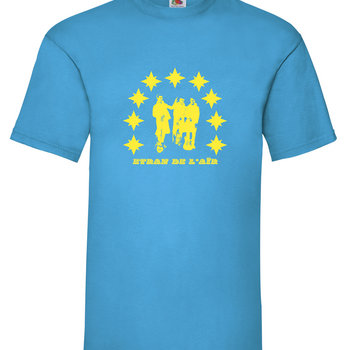 .
00:10 / 00:58
Merch for this release:
Vinyl LP, Compact Disc (CD), T-Shirt/Shirt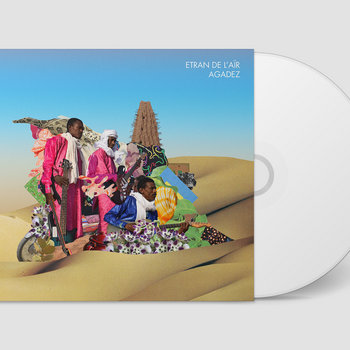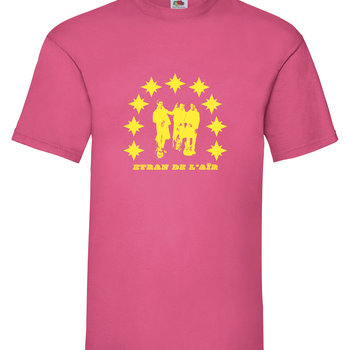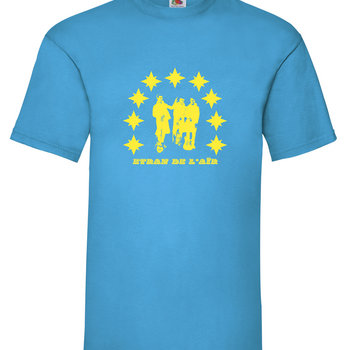 Etran de L'Aïr have always been a band for the people. The close-knit collective of brothers and cousins got their start in 1995—before band leader Moussa "Abindi" Ibra was even 10 years old—playing the local wedding circuit in their home city of Agadez, Niger. They started with very few members and only a single acoustic guitar, reflecting the state of their hometown; Agadez was small, few homes had electricity, and guitars were difficult to come by. The band immersed themselves in the hyper-competitive music scene of the area, taking shape as they hustled for as many gigs as they could. New tools found their way to the group as they made their way to Agadez by trade. First, they amplified their acoustic guitar with a transducer microphone; later on, they acquired electric guitars and a well-worn drum set. As their city began to grow as a flourishing market town, so too did the band's ranks, enlisting younger siblings as they began to come of age. Etran de L'Aïr's story holds up a mirror to the history of their city, and on their sophomore album Agadez they pay homage to the place that made them who they are.
While Etran de L'Aïr are descended from the nomadic Tuareg people that settled in Agadez in the 1700s, they deviate significantly from the typical Tuareg wedding band. They don't play in strictly pentatonic scales, and they flout the traditional two-guitar lineup by adding a third into the mix. Shades of other African styles can be heard in their music, like Congolese soukous and Malian blues—appropriate, considering the wide-ranging diversity of Agadez. Etran have made a name for themselves for their willingness to play anywhere and for anyone, providing their services for the poorest in the city, sometimes even for free. Their uniquely reverb-soaked psychedelia and free-flowing shredding from the fingertips of dual soloists has been heard in every corner of the region. "We play for the Tuareg, the Toubou, the Zarma, the Hausa," Abindi says. "There's nowhere in Agadez we haven't played."
Etran shows their adaptability is no worse for the wear after more than 25 years of performing, trading the open-air live recording style of their debut album No. 1 for a more private session with a portable studio. There are tracks like "Tahawerte Ine Idinette" that resemble the sprawling off-the-cuff jams of their previous release, but Etran are still pushing themselves to evolve. "Nak Deranine" is a surprisingly restrained surf rock jaunt that's brisk and breezy, while "Toubouk Ine Chihoussay" turns down the pace with a contemplative call-and-response ballad. No matter how their sound might morph, they don't forget the most crucial element: preserving the music's exuberant spirit by making it something you can dance to. As the city of Agadez continues to march toward the future, Etran de L'Aïr will keep changing along with it—and that's always something worth celebrating.