ALBUM OF THE DAY
Es, "Less of Everything"
By JJ Skolnik · April 02, 2020
​
​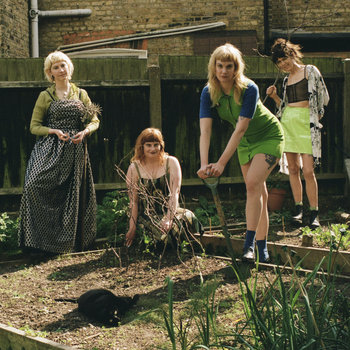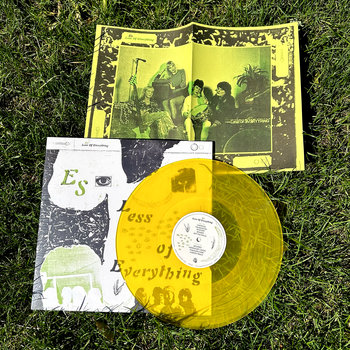 .
00:10 / 00:58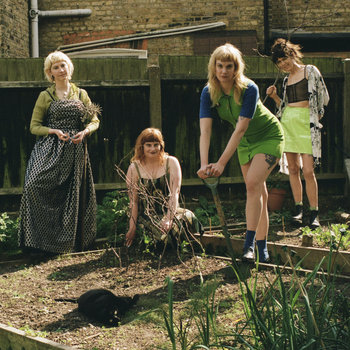 Merch for this release:
T-Shirt/Shirt, Vinyl LP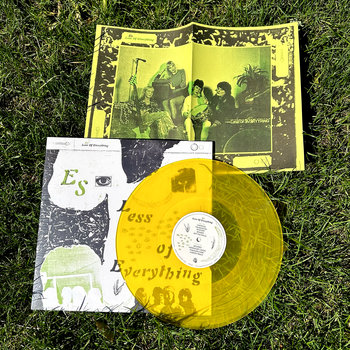 "What have I acquired/ To be feeling so tired?," Es' Maria Cecilia Tedemalm asks on the opening track to the London synth-punks' debut LP, Less of Everything. Tedemalm's voice is sing-song, full of rueful attitude. She's got just enough energy left to be furious at the state of things—information overload, the deeply stratified inequities that prop up late capitalism's rotten structure, the constant churn of work. The balance between exhaustion and urgency is carried through by Es' instrumental heft—Flora Watters' buzzing analog synths, Tamsin Leach's sharp and precise drumming, Katy Cotterell's round, rubbery bass tone.
Like their obvious predecessors (Bjork's anarcho-punk project, Kukl, and the great German trio, Malaria!, come to mind), one could describe Es' sound as goth-adjacent, but there's no sense of detachment here. Instead, all three are threaded with high-tension wire. Tedemaum's lyrics are pointed and direct, whether she's describing a frustrating personal relationship ("Mystery") or the paranoiac surveillance state ("Off the Rails"). The rhythmic interplay between Cotterell and Leach is both simple and masterful (Cotterell also offers the bulk of Es' melody), and Watters' synths add acidic scribble at the most fraught moments, bedrock in the quieter ones. This is an economical group with no part out of place. It's smart, lean music for difficult, chaotic times, pared back to muscle and bone, truth and instinct.