ALBUM OF THE DAY
Emily A. Sprague, "Hill, Flower, Fog"
By Lewis Gordon · November 13, 2020
​
​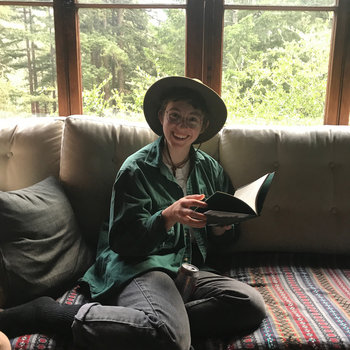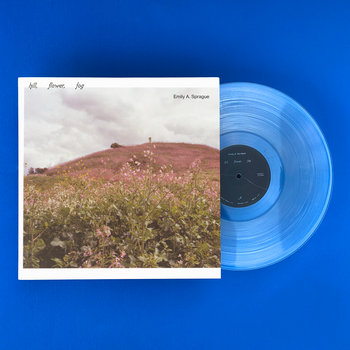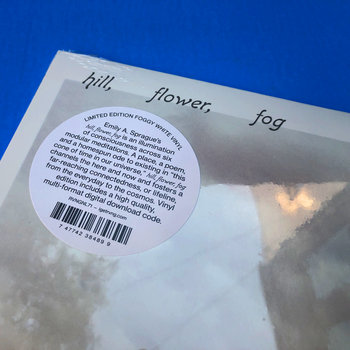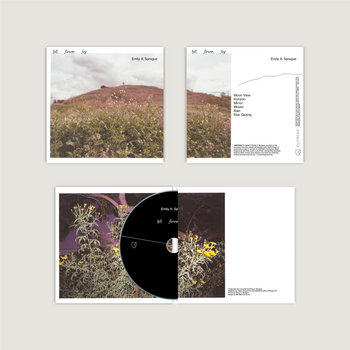 .
00:10 / 00:58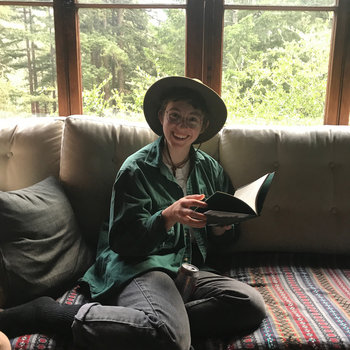 Merch for this release:
Vinyl LP, Compact Disc (CD)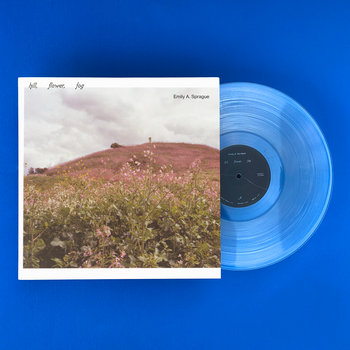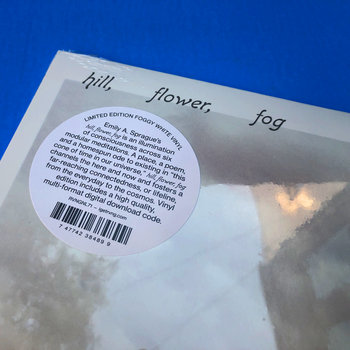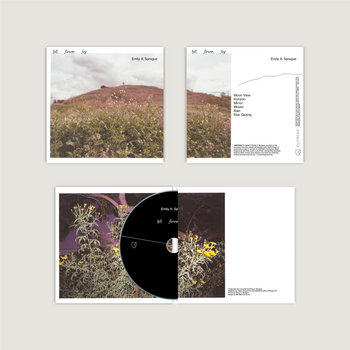 Hill, Flower, Fog, Emily A. Sprague's first collection of new material since the gossamer folk of 2019's Emily Alone, is less an ambient album than a garden translated into sound. Recorded in March, the album is filled with lush textures that evoke springtime's emerging plant life: Reedy warbles and earthen thuds are woven through a suite of patiently unfurling electronics. These tranquil influences, however, are only part of the backdrop. When COVID-19 took hold,  Sprague found herself "sad and scared," and sought the "the soft ground of creating sounds" on her modular synthesizer rather than the drones that comprised her previous instrumental outing.
Much like her peer Kaitlyn Aurelia Smith, another synthesist interested in biomorphic music, Sprague uses electronics to evoke natural forces—a precise, delicate approach to world-building. "Moon View" captures the perfect stillness of a night sky with twinkling notes that phase in and out like gleaming stars. "Horizon" suggests greater movement—its overlapping tones and skittering percussion darkened by occasional bending notes that add a hint of discord. On "Woven," earthy, sustained bass transforms into a featherlight synth line which spirals upwards like a double helix, both the title and music gesturing towards a symbiosis that feels central to Sprague's outlook. In her work with the group Florist, Sprague embeds nature into her lyrics ("I speak to the trees before I sleep/ And I can hear you whisper back to me"). In Hill, Flower, Fog, those same elemental phenomena are channelled through the electrical currents of Sprague's modular set-up; the resulting patterns are as hypnotic, restorative, and wondrous as those you'll find in the wild.