ALBUM OF THE DAY
Album of the Day: Echo Ladies, "Pink Noise"
By Amaya Garcia · June 05, 2018
​
​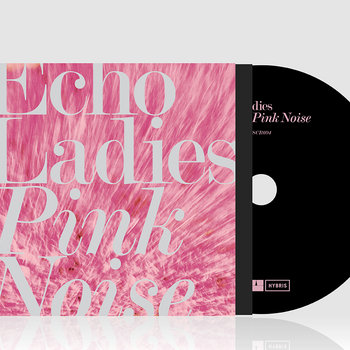 .
00:10 / 00:58
Merch for this release:
Compact Disc (CD)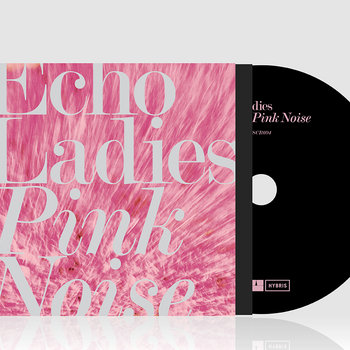 It's a good sign when the first few moments of an album of fuzzy, wall-of-sound guitars, warped synths, and fast drumming seamlessly work together to send your heart into exhilarating overdrive. It's a confusing and beautiful ride, and the Swedish band Echo Ladies perfectly master it with their synth-and-distortion-heavy-pop sound on their debut album, Pink Noise. Throughout eight tightly composed tracks, the Malmö trio—formed by Matilda Bogren, Joar Andersén, and Mattis Andersson—effortlessly craft a strange dream space with a sound that draws from '90s shoegaze pioneers like Slowdive and Ride, goth stalwarts like The Cure, and more recent fuzz-pop acts like Dum Dum Girls, but transcend their influences to present something unique.
Pink Noise begins with a bombastic note via its opening track "Intro," but the album quickly moves to subtler terrain, with songs that feature beautiful and melancholic synth textures, echo-filled percussion, and bass lines reminiscent of New Order's 1985 album Low-Life, which the band cite as a major reference for their sound. Those textures, along with the creative use of shoegaze genre staples such as droning guitars, lots of echo, delay, and distortion, and Bogren's thin, melodious vocals make for a hazy listen, meant to evoke nostalgia for a youth long past and a weary worry for what the future might hold. The lead single "Bedroom," for example, is a chaotic blend of staccato drumming and euphoric synths, as Bogren dreamily sings about the freedom of loneliness and the complete madness that can come along with it, while tracks like "Almost Happy" and "Apart" are delicate and heavily distorted ballads about love and longing, that progress slowly but pack a punch to the gut.
With Pink Noise, Echo Ladies take us on a journey through the intricate, epic emotions that make the fabric of our youth and the melancholy of leaving them behind for the uncertainties of adulthood. Pink Noise feels like listening to a soundtrack for the end of an era, where mourning paves the way for new light.