ALBUM OF THE DAY
Duval Timothy, "Meeting with a Judas Tree"
By John Morrison · November 02, 2022
​
​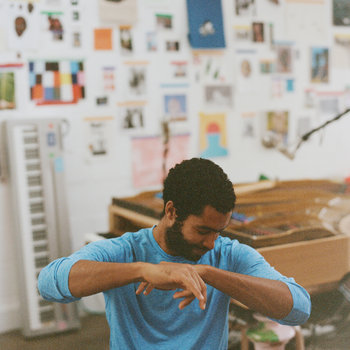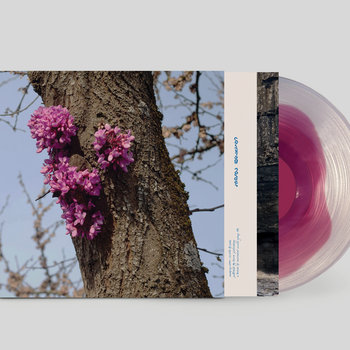 .
00:10 / 00:58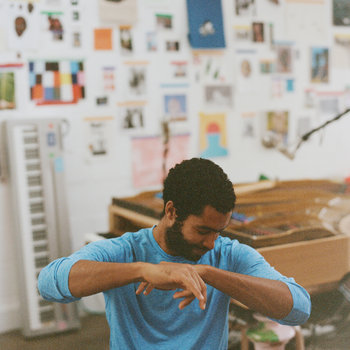 Merch for this release:
Vinyl LP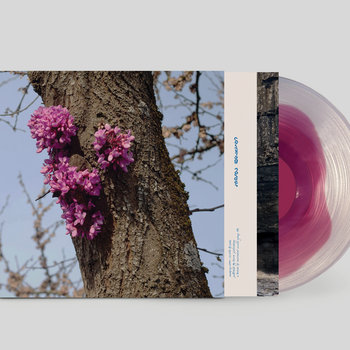 [TW: Suicide]
London-based pianist and composer Duval Timothy's latest album Meeting with a Judas Tree explores the heights and depths of our relationship with the natural world. A gifted melodic composer, on Judas Timothy's tunes are often augmented with field recordings of animals, insects, and the rustling of tree branches that Timothy captured in Africa and Europe. It's an inspired combination of contemporary music and the living sounds of our world.
In Christian folklore, the Cercis siliquastrum, or the Judas tree, holds a significant connection to the story of Christ's crucifixion. It is said that after the disciple Judas Iscariot betrayed Christ, he hanged himself from the tree, which now blooms with deep, rich, pink flowers every spring. The story of this tree can be read as both a metaphor for the resurrection of Christ and as the inexhaustible resilience and regenerative power of the natural world.
On "Plunge," Timothy creates an elegant arrangement of synths, cello, and piano for the album's opener. The song feels emotionally weighted, with a glimmer of optimism peaking through the surface. As the piece slowly builds, it feels like one of the long, dark days that mark the twilight of winter. "Wood" (feat. Yu Su) opens with gorgeous chords, and as the main melody continues, a wave of plucked strings and bird songs emerges. "Mutate" begins with a low synth line decorated by rich piano chords. Like many of the songs on the album, Timothy's paced, evocative piano playing lies at the heart of "Mutate" while creatively designed sounds swirl around it.
"Up" conjures an uplifting mood similar to "Wood," while "Thunder" is a deep instrumental piece featuring live effects by FAUZIA. Some of Timothy's playing here recalls the great jazz ballads of the past, while the edits and glitchy sounds give the piece an edgy, contemporary sound. The album closes with "Drift" (feat. Lamin Fofana), a dreamy tune that leads listeners back into the darkness where we began with "Plunge." As "Drift" reaches its understated conclusion, it feels like the completion of a journey. Meeting with a Judas Tree is not only a collection of beautiful sounds, it's a document of the joy, wonder, and impermanence of life.