ALBUM OF THE DAY
Album of the Day: Duppy Gun Productions, "Miro Tape"
By Joe Muggs · May 02, 2018
​
​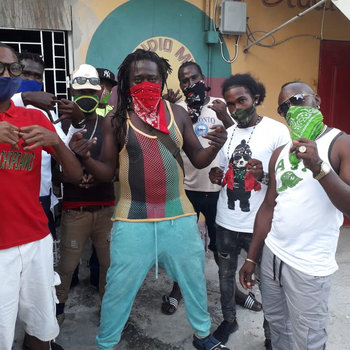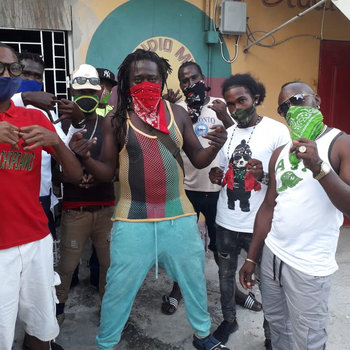 Merch for this release:
Cassette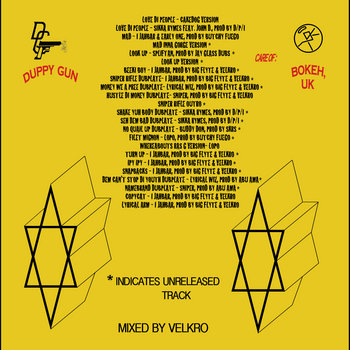 Cameron "Sun Araw" Stallones and M. Geddes Gengras, with their droopy moustaches and bright print shirts, may look like archetypal laid-back L.A. scenesters—but both have a preposterous work ethic in a wide variety of sounds, including, lately, reggae. Since 2011, when they tracked down vintage Rasta vocal group The Congos in Portmore, Jamaica to make the album that would become Icon Give Thank, they have built an intimate relationship with the island and its music that puts dilettante appropriators of Jamaican music to shame.
The duo have found time to strengthen personal connections across the island over repeated visits—recording vocalists like Fyah Flames, Cerassietea, Lukan I, and many more—making vivid episodic films of their travels and sessions, and finally establishing a studio of their own there. This collaboration, with the British label Bokeh Versions, is the latest fruit of this work: consisting of "80% new" tracks, Miro Tape pairs vocals from Sikka Rymes, I Jahbar, Early One, Lyrical Wiz, Sniper, Buddy Don, and Lopo with beats from Duppy Gun's California musical family (D/P/I, Butchy Fuego, Big Flyte & Velkro, and Ras G) with Bokeh's (Jay Glass Dubs, Seekersinternational, Abu Ama).
This tape, as much as any of their releases, demonstrates the sincerity of their relationship to Jamaican music; Duppy Gun is connected to the island's sounds on an elemental level. With every siren, distorted kick, and echo that refuses to die, there's a clear understanding of the sonic dialects of reggae and dub that are impossible to fake. Whether it's the sonic storm of "Mad" held together by I Jahbar and Early One's rapid-fire chat, or the vintage Dembow-style beat of "Filet Mignon" underpinning Lopo's melodic chant, this wild, ragged, brutally stoned mix is rooted in dancehall's untold variety and innate joyous derangement.
-Joe Muggs