ALBUM OF THE DAY
Album of the Day: DJ Format & Abdominal, "Still Hungry"
By Nate Patrin · May 23, 2017
​
​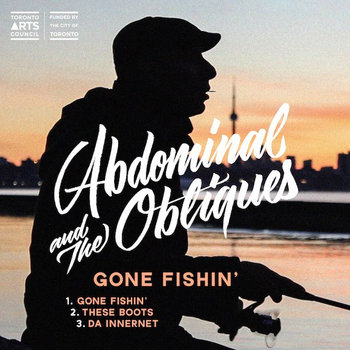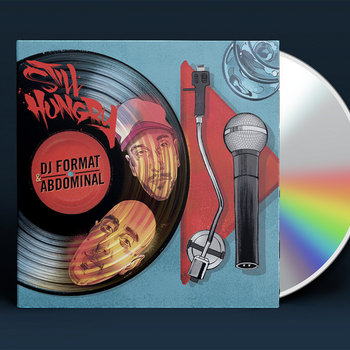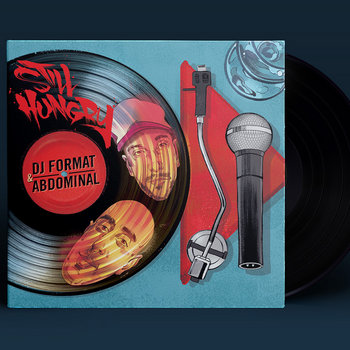 .
00:10 / 00:58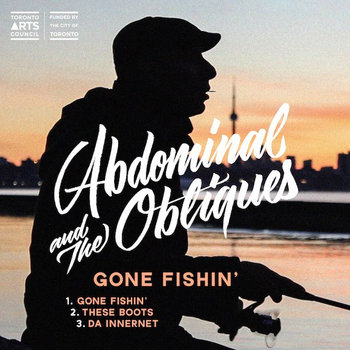 Merch for this release:
Compact Disc (CD), Vinyl LP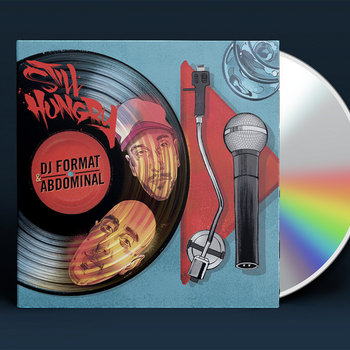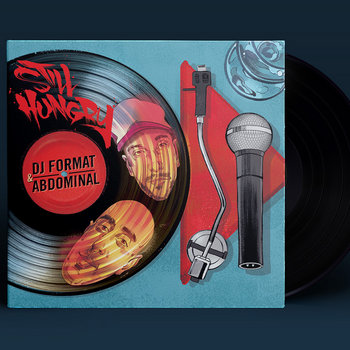 Brighton's DJ Format and the Toronto MC Abdominal first teamed up back in 2001, for the single "Ill Culinary Behaviour." That song, with its acrobatic lyricism and boom-bap classicism, put them squarely in the "bringing-real-shit-back" mode that was running rampant in edge-of-the-century indie rap. DJ Format winkingly acknowledged this revivalist spirit in the title of his 2003 album, Music for the Mature B-Boy, which included "Culinary" alongside two other songs with Abdominal that celebrated the hip-hop sound of '88.
That fire remains intact on Still Hungry and, when you're a rapper in your 40s, that's no small feat. Abdominal's Kane-meets-Serch flow and lacerating agility are on full display. He still nails traditional underground rap targets: sanitized, overprocessed culture ("Dirt"), his need to be respectful of hip-hop as an outsider ("White Rapper"), and the day-to-day schlep of working as a touring musician ("Behind the Scenes"). He delivers all of these with a knowing, aw-hell charisma and a flow that clicks masterfully with Format's distinctly Golden Age production. Put 'em in front of a crowd starving for '90s vibes—whether or not they were around for them the first time or not—and let Format & Abdominal do the rest.
—Nate Patrin