ALBUM OF THE DAY
Dezron Douglas, "Atalaya"
By John Morrison · November 17, 2022
​
​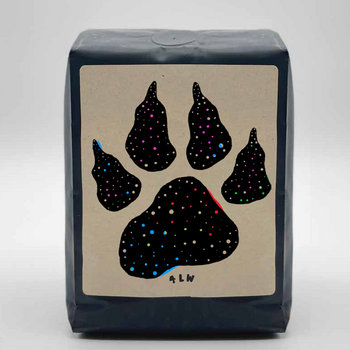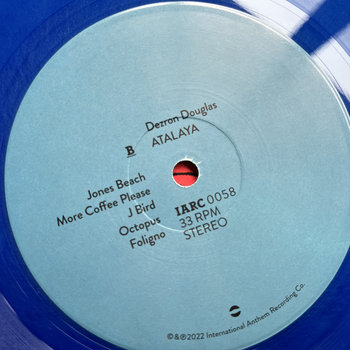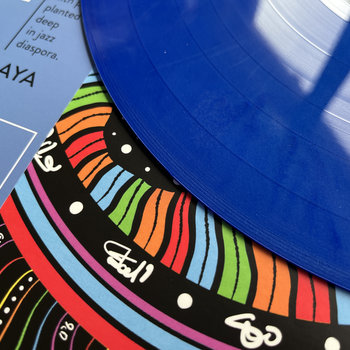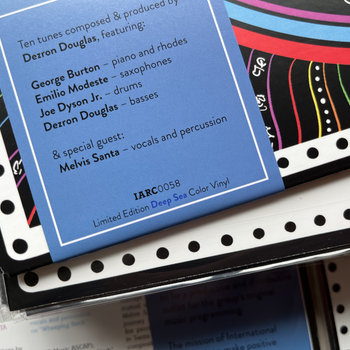 .
00:10 / 00:58
Merch for this release:
, Vinyl LP, Compact Disc (CD)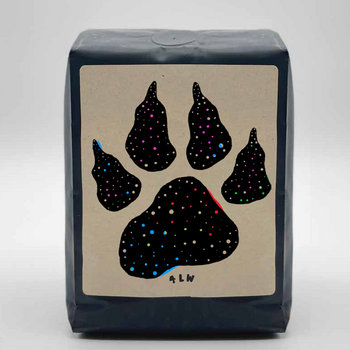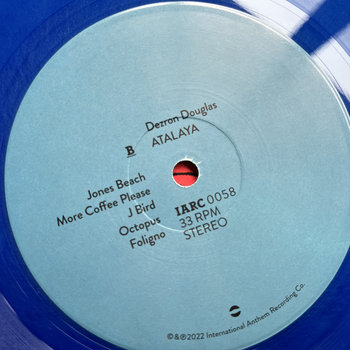 On Atalaya, the latest full-length from Dezron Douglas, the bassist and bandleader is supported by an ensemble of gifted players: George Burton on piano and keys; Joe Dyson Jr.  on drums; and Emilio Modeste on saxophones. The result is a fresh set of songs that are beautifully played and teeming with life.
The album opens with the sound of a lone clave before the full band kicks in for the title track. Douglas, Burton, and Dyson build a solid rhythmic foundation so that Modeste can fly on tenor. The band eases the tempo for "Rosé," a lovely ballad where Burton's piano chords play nicely against Douglas' warm, round tone, setting the stage for a melodic, exploratory solo from Modeste. Burton's solo on "Rosé" is inventive, with long, winding melodic lines that flow into rich chords and clusters. Toward the end of "Rosé," the quartet rises to a climax, shedding the understated feel of the opening section and playing together with fire and intensity.
"Coyoacån" kicks the tempo back up, with the band locking in and improvising at a furious pace. Douglas' playing on the tune is particularly exciting, seamlessly flowing between solid, walking basslines and daring free playing. Burton's piano and Dyson's thunderous drumming create an open, abstract space before the band reconvenes for the song's soaring main melody. "Jones Beach" opens slowly and intentionally with Dyson's cymbals and Modeste's melodic lines conjuring a grand, regal atmosphere from the tune. "More Coffee Please" finds Douglas laying down a nimble, head-bopping bassline as Dyson swings alongside him with staccato chords from Burton. Modeste's solo is playful and evocative and, as they do on much of the album, the band strikes a balance between bop and free playing.
Part of Atalaya's strength lies in the fact that it offers an exciting set of new interpretations of the jazz tradition. Like much of the best jazz being made today, Atalaya shines by filtering tradition through the minds, ears, and hands of a talented group of contemporary players.