ALBUM OF THE DAY
Dezron Douglas and Brandee Younger, "Force Majeure"
By John Morrison · November 30, 2020
​
​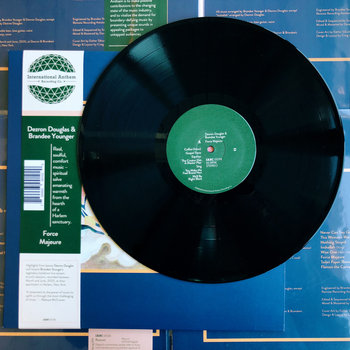 .
00:10 / 00:58
Merch for this release:
Vinyl LP, Compact Disc (CD)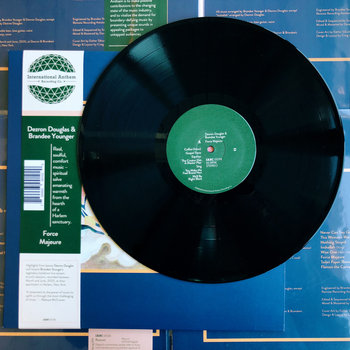 Born amidst the gathering of enslaved Africans in New Orleans' Congo Square, and nurtured in nightclubs, and festivals around the world, jazz is by nature a public, social music. For Harlem-based harp and bass duo Brandee Younger and Dezron Douglas, Covid-19 and the lockdown of public spaces challenged them to find a way to continue to connect with audiences and each other as instrumentalists.
Building on their weekly livestream and recorded in their living room with a single microphone, Force Majeure finds the duo swimming freely between the great canon of jazz compositions and familiar, contemporary popular songs. The album opens with "Coffee (intro)," a short, lighthearted check-in with all the folks stuck at home. Douglas playfully proclaims: "If you haven't lost your mind yet, God is good. If you have lost your mind, that's cool too!"
After the opening track, Younger and Douglas immediately launch into Alice Coltrane's haunting "Gospel Trane." Douglas' tone is round, full, and warm; Younger's harp is dreamy and melodic at times, but also swinging and percussive much like Coltrane's piano on the original recording. Younger and Douglas' interpretations of beloved classics like "Never Can Say Goodbye," "You Make Me Feel Brand New," and "The Creator Has A Master Plan" are rich and full of deep emotion. Separated from the world and pouring their gifts into their instruments, Younger and Douglas get to the core of what jazz is about, creating connection under less-than-ideal circumstances.