ALBUM OF THE DAY
Album of the Day: Deva Mahal, "Run Deep"
By Will Schube · March 28, 2018
​
​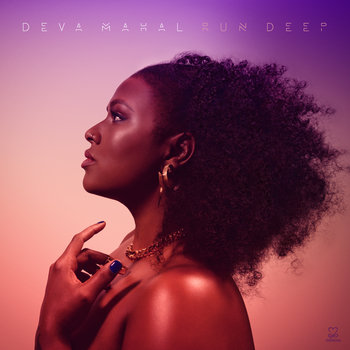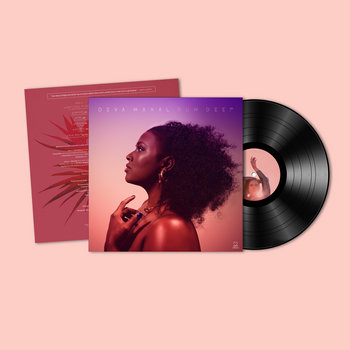 .
00:10 / 00:58
Merch for this release:
Compact Disc (CD), Vinyl LP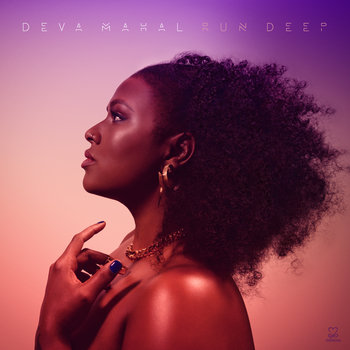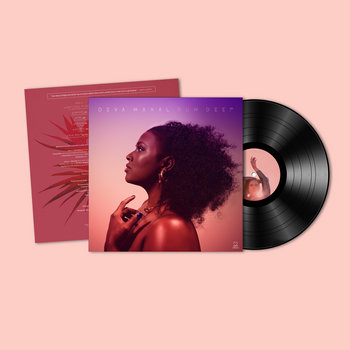 Deva Mahal's latest album ends with a song called "Take a Giant Step," which was written by Carole King and Gerry Goffin and covered by a host of artists over the years—including her father, blues giant Taj Mahal. But rather than sticking faithfully to any previous iterations of the song, Mahal takes the title as an instruction, using the track to demonstrate her formidable pop skills. It opens with a jazzy guitar progression before Mahal locks into a tight duet with a subtle organ line. Her vocals on the song are breathtaking, and her take on "Giant Step" is inspirational without ever becoming saccharine, with an invigorating guitar solo that kicks open the door into a final, triumphant chorus. That ease and skill shows up throughout Run Deep: instrumental interludes become vibrant plays on old spirituals; jazz chords get tangled up in funk grooves and soaring vocal melodies, and downcast ballads become anthems of power thanks to Mahal's commanding vocals.
Run Deep is awash in gorgeous vocals, inventive instrumentals, and has a distinct feel for exploring the more interesting crevices of pop music. "Can't Call it Love" opens with a crunching guitar riff as Mahal sings, "I'm feeling new like an old-school instrumental / I'm getting in the mood / And feeling sentimental." There's a deliberate assertiveness to that lyric, subtly underscoring Mahal's confidence in her own talent, and her ability to bend familiar styles into something new.
Transformation is a theme throughout Run Deep. On "Dream," over moody, wavy guitar lines, Mahal laments a lost love, but also expresses the joy that comes from moving on. "Optimist" bolsters a ripping organ riff with live hip-hop drums and a group of background vocalists who echo every word Mahal sings; it's a tour de force. "It's Down To You" takes a thick, atmospheric guitar line and pairs it with a wraith-like organ to accent Mahal's defiant lyrics: "I won't be the only one to lay my life on the line," she tells an unnamed lover.
Run Deep is full of affirmations like this, that Mahal is—and all of us are—strong enough to do what we're afraid of. It's easy for that idea to read as overly sentimental, but the album is full of such passion, belief, and beauty that Mahal never feels anything less that wholly convincing. On "Dream," she sings of being able to "tell the truth from the make-believe." On Run Deep, she separates fact from fiction again and again, and delivers truth with inspiring conviction.
-Will Schube